Ever wonder what Ibotta is all about or why you should use Ibotta to save money on groceries? Have you heard people talking about how great it is? Have you read bloggers who have written about Ibotta being their favorite coupon app?
Well, you have come to the right place and I'm just one more blogger who absolutely LOVES Ibotta and would love to tell you why you should use Ibotta to save money (hint, hint, this is my way of saying to stop reading right now if you don't want a super-easy way to save money on the groceries that you already buy).
Ibotta saves you money on things you already buy!
Click To Tweet
Sign Up With a Referral Code:
Ibotta is a very easy-to-use coupon app for your smartphone. Available for both Android and Apple devices and is free to download. If you join Ibotta via a friend referral code you will instantly earn $10 after you redeem your first rebate. You can sign up now via my referral code – sign up for Ibotta so you don't miss out on that extra $10!
The great part about signing up via a friend referral code is that your friend also earns a $5 reward for signing you up! It's a win-win!
After you have joined Ibotta you can start referring your own friends and you will make $5 for every friend you refer that signs up via your own personal link and redeems at least one rebate, plus they also earn that $10 reward as well! Can you see why I think Ibotta is awesome?!
Don't wait, go ahead right now and get signed up – SIGN UP For Ibotta NOW, and then once you have the app installed on your phone, continue reading. I'll wait, seriously, go ahead. SIGN UP for Ibotta RIGHT NOW!
How Ibotta Can Save You Money: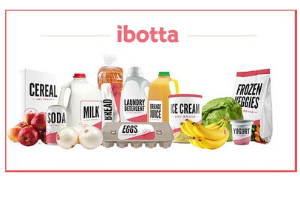 Now that you have the Ibotta app installed, let me give you quick overview of some the great things Ibotta can do and how you can save you the most money:
How Ibotta Works: First, download the app, unlock rebates by browsing the app before you go shopping.Second, go shopping and buy the items you unlocked. Finally, verify your purchases and upload a quick picture of your receipt, then get cash loaded to your account. Are you starting to see why you should use Ibotta to save money? It's so easy!
Extra Savings on Groceries: You will see that the Ibotta app works at most major grocery stores. You can also stack Ibotta and paper coupons to purchase the same item! For a lot of things that you mean you can get them for free with the double savings.
Not only for groceries: I use Ibotta mostly for savings on my groceries, but you can also earn rebates at restaurants, on electronics, clothing, even movie tickets, and so much more!
Redeem for CASH! This is the BEST part about using Ibotta to save money – you can even make money! After you have earned $20, you can redeem your earnings for cash, or gift cards to great places like Starbucks or the movies! I like to redeem for cash which they pay via PayPal. It's awesome!
Use Ibotta, stack paper coupons + grocery store sales + ibotta rebates giving you extra money savings!
Click To Tweet
Now do you see why I love Ibotta, and why you should use Ibotta to save money?!  If you still haven't downloaded the app, do it now, SIGN UP FOR Ibotta NOW and start saving and making money today!
Daily Coupon Checklist
Now that you have Ibotta installed on your phone and are ready to get some great deals at the grocery store, I'd love to share my Daily Coupon Checklist with you!  I've found this to be such a great tool to help me stay on track to not only use paper coupons at the grocery store, but to keep them organized.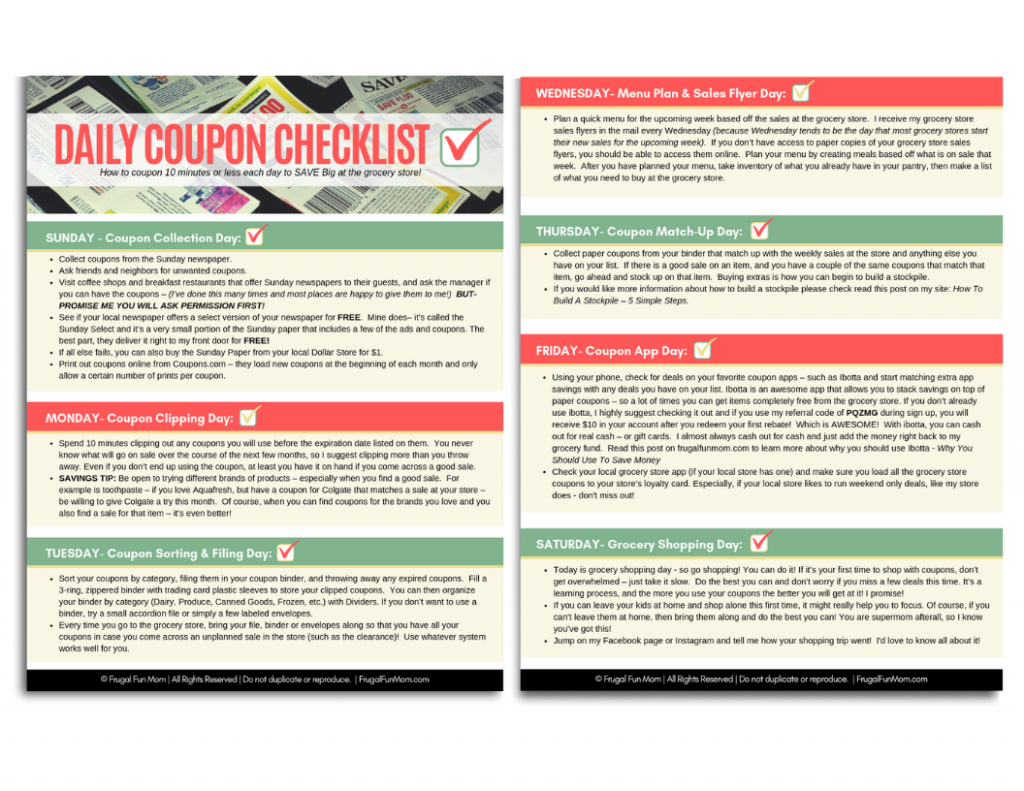 If you are looking for a tool to help you get started with coupons and stay on track all week long, this is it! You will spend 10 minutes or less doing a daily task that will prepare you to save every time you shop for groceries! And the best part, it's FREE as my gift to you! Sign up below and I'll send my Daily Coupon Checklist right to your inbox!
After you use your paper coupons and Ibotta rebates to get some great deals on your groceries and have filled your pantry up – you may want to read this article about how to shop from your own pantry to throw together some delicious meals for your family – How To Figure Out What's For Dinner at the Last Minute – if you don't have time to read it now, Pin it for later!
Let's Stay In Touch!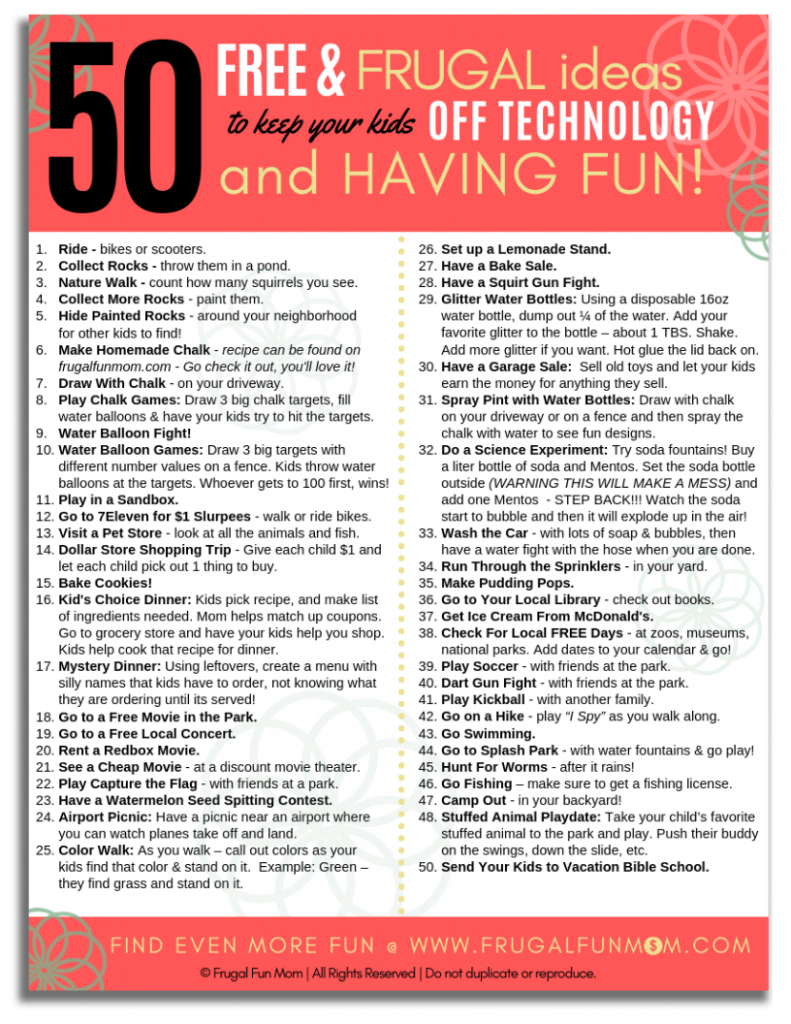 I'd love to stay in touch with you! The best way for me to keep up with you is by having you join my weekly newsletter! Subscribing via email is the best way to stay connected to all the fun stuff happening here at Frugal Fun Mom, and I invite you to join many other frugal moms like you who receive our regular updates! My newsletter offers a weekly savings tips, fun ideas and encouragement for everyday mom life! Many of my readers tell me this weekly newsletter is one of their favorite things to read each week! When you subscribe, you also get instant access to one my favorite FREE goodies – 50 Frugal Free Fun Ideas For Kids – as my gift to you! Sign up below!

Some links in this post are affiliate links, thanks for using them! I appreciate it! While they help you save money, they also support me and my blog.