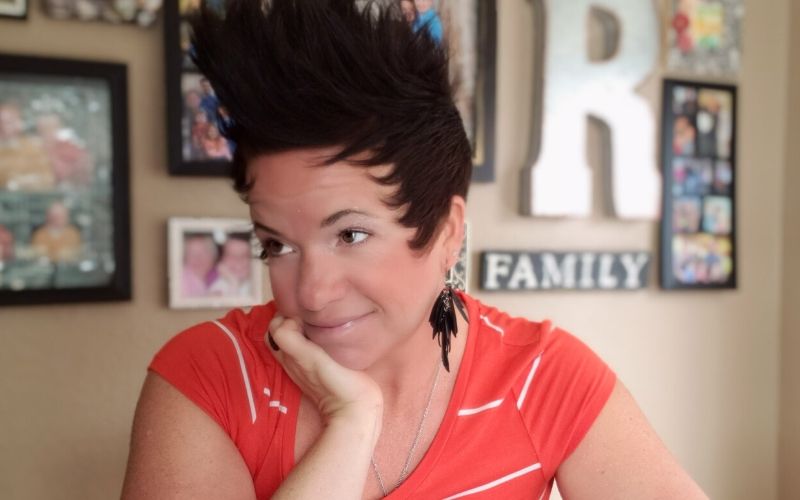 Hi there! I'm Katrina, a spunky wife, a mom with a mohawk, frugal fanatic, loyal dog lover, business owner, runner, devoted brownie eater, lover of all things glitter, and above all else I love Jesus, and I know He loves me – even when I don't get this "mom" thing right. I gave Jesus my heart when I was 5 and have loved helping and serving others since.
I've been called "crazy" more times than I can count, but I know that "fun" is really a better description of who I am. I'm full of spunk, a little bit of sass, and I fiercely love my hubby and kids about as much as I love to have a good time – affordably, of course!
My passion is to help busy moms, like you, plan fun, easy and affordable parties their kids love.
Welcome! I'm so glad you are here!
---
How I grew up…
When I was younger I remember my mom planning the most epic at-home birthday parties for me and my brother – on a shoestring budget, because we were broke. Our parties were packed full of fun, lots of low-cost activities that were a blast, homemade birthday cakes that were over-the-top, and she did it all on a very tight budget. My love for birthday parties was born watching my brother blow out his candles at this 7th birthday party, that had a unique archery theme.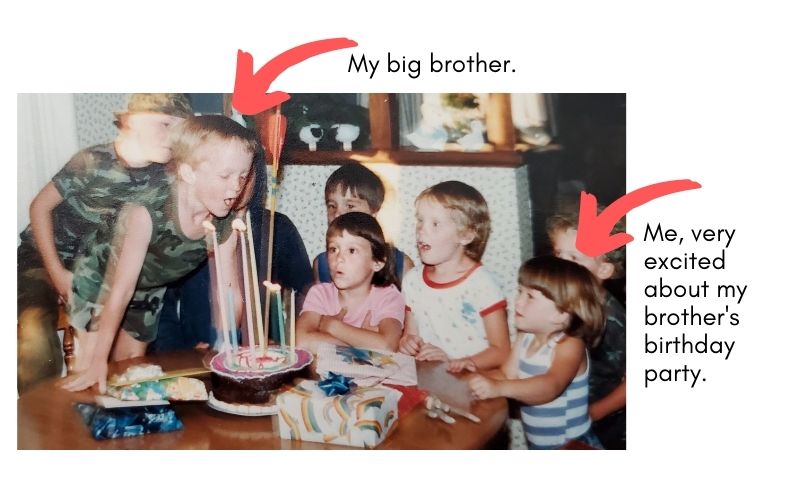 I grew up with parents who served in full-time ministry. For a good portion of my younger years we were living on the full support of others – which means we didn't have much at all.
My mom learned to use coupons for all our food, every piece of clothing I wore came from hand-me-downs or the local thrift store, and the 99 cent microwave dinners we got to pick out were special treats only.
I grew up living very frugally, but as a kid, I had no idea we didn't have money. My mom always managed to make our lives exciting and somehow she managed to do that on a very little.
In middle school, I remember clipping coupons and helping my mom plan our grocery shopping trips. As a high-schooler I was so used to living a frugal lifestyle, that my idea of a good time on a Friday night was hitting up the local thrift store to go shopping and using a coupon to share a meal with my mom at our favorite local restaurant.
As an adult, I'm so thankful for the thrifty way I grew up, because I appreciate money, especially the lack of money. I know I'm capable of living on less and having a blast doing it!
---
A little more about my family…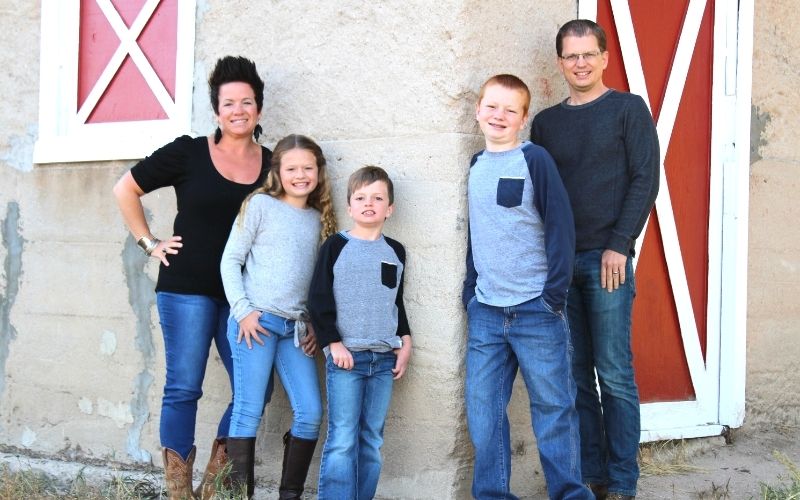 I wanted to share a little bit more about me and family. I'm a mom to three kids + 1 baby in Heaven (which we lost at 22 weeks – a girl we named Riley). My oldest son is Coen, my daughter is Makenzie and my youngest son is Rylyn.
I've been married to my husband, Cassidy, for 19 years and I can honestly say I'm the lucky one.
We also have a dog named Lexi who is my constant companion and running partner. I love her so much, and no, I don't know what kind of dog she is – she's a mixture of a lot of breeds.
---
How it all began…
In my other life, before kids, I was a graphic designer and business owner and loved most of it. When kids came, I took a break and 12 years later, when I thought about going back to work, I realized my heart had changed and I no longer wanted to work outside of the home for a living.
I started FAB Party Planning Mom because I wanted to contribute financially to our household income, without sacrificing time away from my kids.
I spent a lot of time soul searching and trying to understand what God wanted me to do with my life now that my kids are old enough to be in school full-time. During my time of deep contemplation, I felt God nudging me towards sharing my heart with other stay at home moms online and thus, FAB Party Planning Mom was born.
I certainly don't have it all figured out – by no means am I an expert mom – I'm just trying to humbly make it work and have fun spending less too. Sometimes along the way I discover some tricks that surprise even me.
My passion is to help you plan affordable birthday parties that your kids love. I'll help you do this by providing plenty of ideas on ways you can save money planning parties, as well as oodles of ways to have fun with your kids – starting with their all important birthday party. That way you can afford to not only be a stay at home mom, but celebrate life on a bargain!
If this is your first time visiting me, I'd love for you to get to know me better. If you've got lots of time, start by reading some of my favorite posts below. You'll quickly discover that the blog is filled with ways for moms to save money, not only ways to throw affordable birthday parties:
---
What this website is all about…
FAB Party Planning Mom is dedicated to providing simple and easy party planning solutions for a fantastic at-home birthday party, so that you can ditch the party planning stress!
We've got some outstanding party planning tools that you'll love, and if this is your first time here, we know it all can feel a bit overwhelming. Here is a breakdown of our party planning tools:
Other Party Planning Tools You Might Like: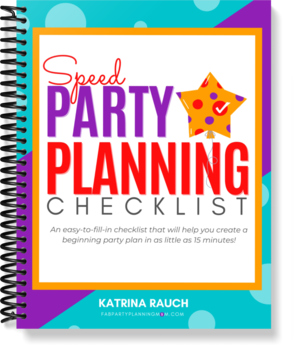 Wondering where to begin when planning a party?
If you want an easy tool that can help you begin the planning process for your next party, then our Speed Party Planning Checklist is the perfect first step!
Plus, it's my gift to you – hurry, it's only free for a limited time! You can grab it here.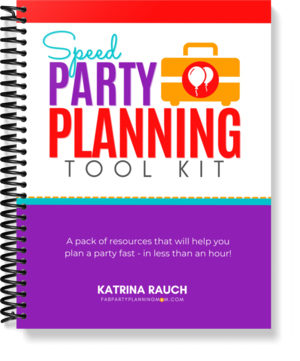 It's no secret that having all the nitty gritty details organized for your upcoming party will help you feel calm, relaxed and ready to focus on the fun!
This tool kit includes 6 party planning worksheets, including our wildly popular Speed Party Planning Checklist! Plus, a lot of extra resources.
This pack of resources will help you organize and plan your party details fast – in less than an hour!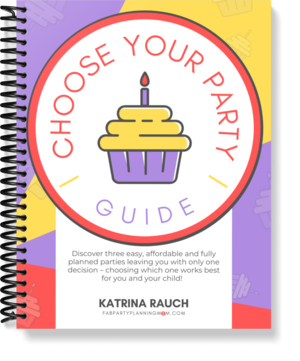 Our must-have guide includes three completely planned party plans leaving you with only one decision – simply picking which one works best for you & your child!
Planning your child's birthday party doesn't have to be stressful – if you have the right tools! Yep, you can throw an in-home party without spending a lot of money, and I promise you won't lose your mind in the process!
In fact, you'll be super proud of yourself!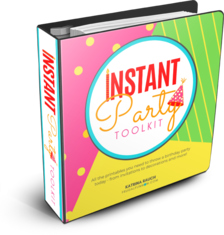 Did you wait until the last minute to put your child's birthday party together? Our Instant Party Toolkit is just what you need! This bundle of essential printables is just what you need to throw a fabulous party for your child in an hour or less, and includes
This digital toolkit is full of printables you can simply print out and know you have everything you need from decorations to invitations done and ready to go!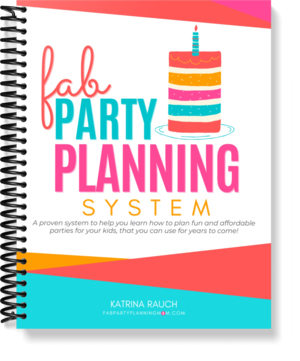 If you wish party planning wasn't so hard, and want to finally learn HOW to plan a party the easy way, you'll love this system! In this system I teach you 8 lesson on how to plan all aspects of a party the way I do it!
FAB Party Planning System is just what you need to plan amazing parties for years to come!
What this website is not about…
FAB Party Planning Mom is not just another money-saving lifestyle blog – nope – I'm committed to helping stay at home moms plan and implement frugally awesome birthday parties that are fun and easy for you to pull off!
FAB Party Planning Mom is not just another perfect mom with a blog diary on how great she is – nope!  I'm far from perfect and mess up every day, but I do know that I'm trying, and sometimes I do have good ideas that hopefully can help and encourage you! 
Let's connect…
Now that I've told you all about me, I'd love to connect with you! Start by snagging my Speed Party Planning Checklist, which will also gain you access my free weekly email newsletter. My newsletter includes fun party tips, encouragement, savings advice and an exclusive look at the happenings in my life, that many of my readers say is the best part of their week!
Of course, if you'd rather contact me directly, you can reach out to me via Facebook, Instagram, or send me an email to Katrina@FABPartyPlanningMom.com – I can't wait to hear from you!