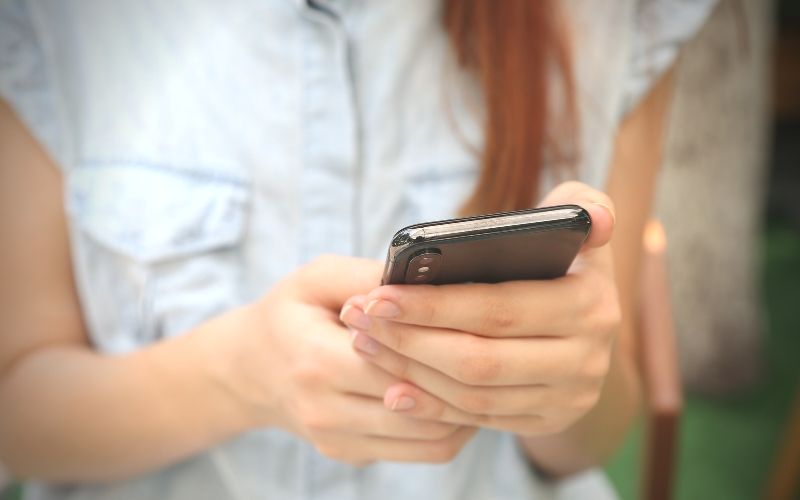 Use Coupon Apps – Frugal Friday Tip #10! One of the best ways to save money is to actually save it! The best way to save money at the grocery store is to use coupons! The great news for you is that coupons, nowadays, come in many forms.
Wait! Before I Dive Into This Post…
Wait! Before I dive into this post, I need to tell you about my Daily Coupon Checklist! Do you want to save even more at grocery store? If you are just getting started with coupons and need help figuring out what you should be doing to get organized and start saving right away – then you need to get my Daily Coupon Checklist. This FREE checklist will help you organize your week so that you do a simple coupon task each day, in 10 mins or less, to help you maximize your savings at the grocery store. Get my Daily Coupon Checklist FREE by signing up below and I'll email it right to you!
There are manufacturer coupons, digital coupons, online coupons you can print, digital coupons you can load to a store savings card, and coupons apps!  I'm sure there are few that I'm forgetting or don't even know about!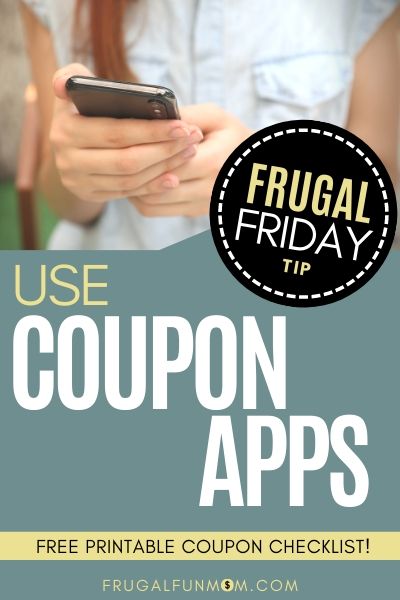 Use All Types Of Coupons
The best part about using coupons is that there are so many different types. It's truly silly not to use them in some form.  Coupons can be perceived as a big ordeal and not worth the time, but that is not true!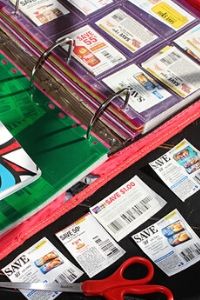 Honestly, I think that if you take your time and get comfortable with coupons, you can almost always find some way to use coupons in your everyday life. Overtime, using them will be easier and they will help you save money!
I know coupons are not a quick fix to all your money problems – but they can help.  You can win with coupons! Consistent use of coupons will help you save money. 
Reminds me of using spare change.  If you save your spare change, it does add up.  You would laugh if you knew how many times I have used spare change at the grocery store. I have used the self-checkout register at the grocery store, and stood there long enough to put every last penny of spare change I have, into the machine just so that I can save the extra dollar from my grocery budget. 
Consistent use of coupons will help you save money. 
Click To Tweet
Coupon Savings Add Up Over Time
My husband doesn't love to carry around his spare change, so he tends to let it pile up in our closet, in this little dish I have sitting next to his shoes.  Somehow he manages to collect a lot of quarters!  I'm known to swipe all this spare change and use it grocery shopping! 
A good friend of mine always has spare change littering the floor of her car.  Every time I ride with her, she laughs and tells me to keep it all!  One day she had so much spare change floating at the bottom of her purse that she just dumped it all in my hands and I used it for groceries!  I love spare change and will use it anytime I can find it.  Again, the small things add up over time. 
When it comes to coupon apps, there are two apps I highly recommend.  In fact, there are oodles of coupon apps out there. You just need to find a few that you really like and try them out. If you don't like them, just delete them! I have my favorites that I'll share with you below, but the real key is to find a few coupon apps that you like and USE THEM! 
Find a few coupon apps you love and then actually USE THEM!
Click To Tweet
The 2 Must-Have Coupon Apps I Recommend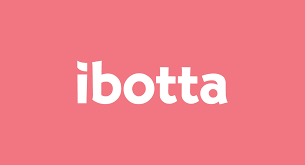 Ibotta – is primarily to save money on groceries, but they also have cash back savings for other online retailers, restaurants and much more. Plus, Ibotta pays you $5 for every referral that signs up and redeems their first rebate.
Often times they have bonuses for extra money when you sign up 5 friends in one month! I'd love for you to sign up for Ibotta with my referral link, as it helps me, and then you should share your referral link with all your friends and earn yourself extra money too! For more information on Ibotta and all the great ways it can help you save – read this post: Why You Should Use Ibotta To Save Money
Fetch – Fetch Rewards is different, but very simple. This coupon app is for your smartphone, and you simply upload your receipts from any grocery store, club store, or convenience store. The receipts earn points, and when enough points are earned, you cash out for gift cards.
Of course, Fetch Rewards does give you a referral bonus when your friends sign up – you earn 4,000 points per referral – so do me a favor and sign up! Thank you in advance! Fetch Rewards – use the REFERRAL CODE: U1BBA (and you'll get 2,000 points after you sign up)! After you sign up, go share your referral code with your friends and start earning extra points today!
Why You Need To Use Ibotta
I personally use both of these apps every week when I go to the grocery store. There are some weeks when I'm so busy that I barely get the chance to even look at Ibotta before I shop, but I sure try to.
What are your favorite coupon apps?
Click To Tweet
Ibotta is my all-time favorite app, but it saves you a lot more money when you actually look at it before you go shopping.  Ibotta is pretty simple, first you find your local retailer, and then scroll through the offers for that retailer.  If you see something on there that you need, and want to buy, you select that offer and buy it at the store.
With Ibotta you can stack paper coupons with the sales at the store. Once you get home, you scan a copy of your receipt, along with the UPC code from the product, and then you will earn extra money on that offer. 
The best part about Ibotta, is that a lot of times you can earn the product completely free after the rebate you receive. The more offers you redeem, the more you save!
Be careful though, that you are not just buying offers to buy them. You need to make sure you will use the product. It does no good for your family to buy a bunch of stuff you won't use just because you got a good deal! A good deal isn't a good deal if you won't use it.
Why You Need The Fetch Coupon App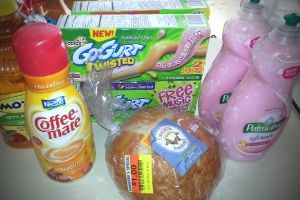 Fetch is a totally different coupon app. There are not many rules for this app, which is awesome! Fetch is an app that you use after you shop. You simply scan your receipts from a grocery store, club store, or convenience store, and you earn points.
After you accumulate a lot of points you earn gift cards. Simple as that. With this app, you earn being consistent over time. It does take a little bit to rack up points, but I have earned $50 in gift cards to Chilis so far, and it really just takes a minute or two. Again, this app is all about consistency.
Utilize Your Grocery Store Saving App
I also suggest that you sign up for your local grocery store's club card or savings app that they offer for their store. I have a Safeway and King Soopers near me and I have their club cards for both stores. There are a lot of great deals you can find on their coupon apps and you should totally be using them.
If I had to pick, my favorite store in my area is Safeway. I love their Just For U app – because they now offer Grocery Rewards! Grocery rewards are FREE grocery items you can redeem based off how many rewards you rack up shopping in their store. I LOVE this part of the app, and I think a lot of moms miss that there are free grocery rewards waiting for them!
In fact, today, when I go to the grocery store, one of my rewards is a free Rotisserie Chicken!  That's a $6.99 item that I'll be getting for free, and that's what's for dinner tonight!  If you have a Safeway or affiliate near you, make sure you are taking advantage of their Just For U app and start earning. 
You can also read this great blog, Super Safeway, devoted to saving money at Safeway! I love reading this blog to find ALL the deals that are offered at Safeway that week! They do a great job, so check them out! Plus, they often give away gift cards to Safeway and believe it not, I actually won one a couple years ago right before Christmas! It was great!
Start Earning Extra Money Today!
If you are new to saving money at the grocery store, and looking for more information on other apps I recommend, or how to start a stockpile, read these posts:
Coupon apps are a great way to save extra money at the grocery store and I hope you will take the time to start learning how to use them, if you don't already. If you already regularly use coupon apps, which ones are your favorite? Comment below and tell me about them – I'd love to know!
Let's Stay In Touch!
I'd love to stay in touch with you! The best way for me to keep up with you is by having you join my VIP Subscriber List! Subscribing via email is the best way to stay connected to all the fun stuff happening here at Frugal Fun Mom, and I invite you to join many other frugal moms like you who receive our regular updates! My VIP Subscriber list offers a exclusive deals, fun ideas and encouragement for everyday mom life! Many of my readers tell me that the VIP exclusive content is their favorite thing to receive each week! When you subscribe, you also get instant access to one my exclusive FREE goodies – 50 Fun & Frugal Ideas To Do With Your Kids – as my gift to you! Sign up below!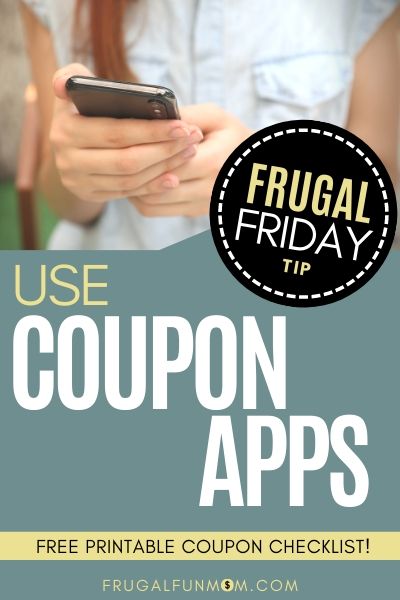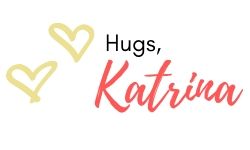 Photo by Yura Fresh on Unsplash