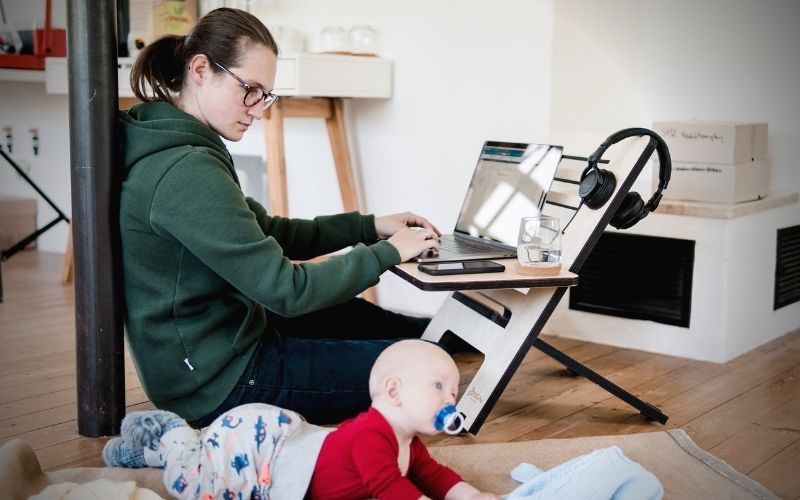 This post may contain affiliate links. Read my disclosure policy here.
Wondering how to make some extra money with a seasonal side gig? Goodness, are you even wondering if you have enough time to do a side gig, especially as a busy mom? Yes, yes you can!
I know how you feel! You are a tired, worn out, busy mom, with kids either at school, at home all the time, or a hybrid of both. Between the kids and taking care of all the other things a stay at home mom does, you are thinking that there is no time to do a seasonal side gig, right?
But, you really wish you could make some extra money for the upcoming holiday season?
WISH PLANNING A PARTY WAS A PIECE OF CAKE?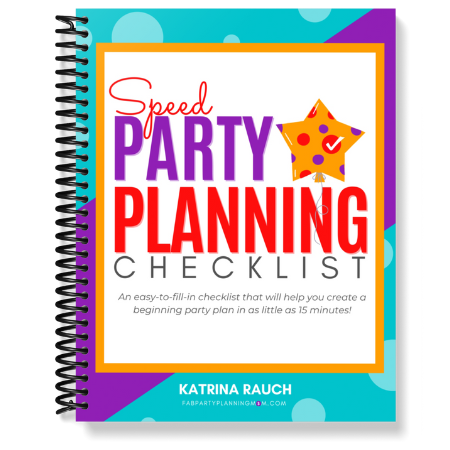 Now it can be! Let me help you begin the planning process with our easy-to-fill-in checklist. Our Speed Party Planning Checklist will help you begin creating a basic party plan in as little as 15 minutes! It's a game-changer - get it FREE for a limited time!
Weird how right I am, huh?
I get it. Because I'm in the same place. I'm a busy stay at home mom to 3 kids and with Christmas fast approaching, I'm always wanting to generate some extra income to make the holiday even more special.
Hang on and I'll some very fun, unique, and creative ways to make extra money with a seasonal side gig that you can do as a busy stay at home mom. Before I do that, I need to tell you about something else first – my Get It Free Checklist!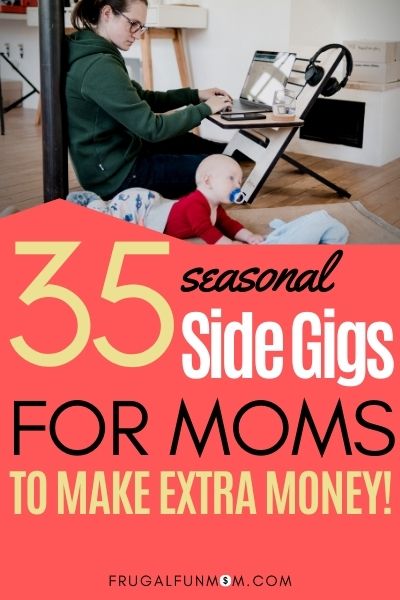 Seasonal Side Gig For Moms
When it comes to having a seasonal side gig for moms, we have to get a little creative because we may not be able to hold down a traditional side gig. When I think of a seasonal side gig, I think of working some crazy hours at the mall at Bath and Body Works.
Come on, you know their stuff smells amazing right?! Plus, I have a slight obsession with their glitter spray – wait, it's not a slight obsession, it's a complete manic passion!
Yep, when glitter comes out I'm off on a rabbit trail! It's true, this mom loves glitter!
Seasonal side gigs for mom to make extra money – yes, that's where I was going. Yes, mom, you can generate some extra money at home for the holidays with some unique seasonal side gigs that allow you to still be a mom first.
Not Just Retail
Here are some ideas of seasonal side gigs you can do that are not just working retail, although, if you have the time to work in retail during the holidays, it's also a great idea! The best part about some of these side gigs is that you can get your kids involved with you!
Automotive Detailing
Christmas Tree Decorating
Christmas Gift Wrapping
Photo e-Book Creator
Digital Photo Organizer
Address Labeler
Christmas Gift Shopper
Christmas Card Helper
Furniture Refinisher
Craft Assistant
Seamstress
Sell Stuff on Amazon
Pet Sitting
Play Video Games & Get Paid
Tutor
Nanny
Babysitting
Sign Twirling
Mobile Notary Public
House Sit
Assemble Toys or Furniture
Stock Shelves
Fill Orders
Retail Job
Holiday Decorating
Handyman/Handywoman
Personal Helper
Online Chat Representative
Research Study/Focus Group
Serve Catering
Sell Your Stuff
Party Assistant
Kids Birthday Party Helper
Group Childcare Provider
Church Babysitting
1. Automotive Detailing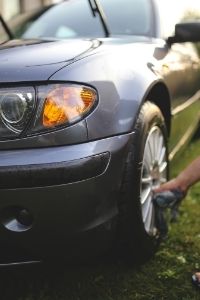 We all know just how messy a "mom" car can get when you are constantly running kids around. Offer to clean out the inside of cars for busy moms.
Get yourself a cord free stick vacuum, like this one – the Dyson Animal (which I have and LOVE), you can use it to quickly clean out any car. Then, use an inexpensive homemade all-purpose cleaner to shine up the rest of the car.
You can make your own inexpensive Homemade All-Purpose Cleaner in just a few minutes with ingredients you probably already have at home. This is the perfect job to make some extra money that your kids can help with.
2. Christmas Tree Decorating
One of my favorite seasonal side gigs that I found out about last Christmas. I read on a Facebook Group about a mom, Ashley Gross Minor, who was trying to pay off debt and was doing as many side gigs as she could. 
She loved setting up and decorating Christmas trees and she had the bright idea to turn that into a seasonal side gig.  She set up and decorated her Christmas tree. Then she posted a picture of it and offered her tree decorating services on her Facebook page to her friends. 
Next thing she knew, she was inundated with people asking her to come and decorate their Christmas trees for them because they didn't have time.  She even made money after Christmas when her customers asked if they could pay her to take down the decorations she put up! If you love to decorate your Christmas tree, offer to do it for others who don't have the time!
You can find out more about Ashley by visiting her website – EventsThatDelight.com or on Facebook.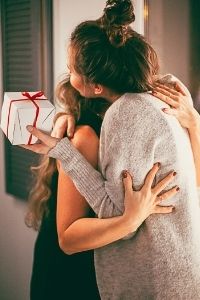 3. Christmas Present Wrapping
Who's with me that wrapping Christmas presents is the worst job ever? I hate to wrap the gifts, but I love to shop for the gifts. Find those moms, who hate to do the wrapping and offer to do it for them.
4. Photo e-Book Creator
Do you know a mom who loves to take photos of her kids, but never has the time to actually turn those lovely photos into a photo book she can save and look at for years to come?
Again, this is me! I love to take the photos, and have tons of them, but never seem to have the time to sit down and create a photo book to remember all those happy memories. Find that mom, or even a grandma that wants to have a book to remember her loved ones, and doesn't have the time to create it.
5. Digital Photo Organizer
In the age of smartphones and digital photos, we all probably have a pile of them on our phones that we'd sure love to have organized? Right? I know I would, but rarely do I have the time to sit down and do this. Can you think of a mom that would like some help organizing her photos? Find those people that need help organizing their digital photos and offer to do it for them.
6. Address Labeler
Are you good at working with spreadsheets in Xcel and know how to do a mail merge? If you have mastered making address labels – offer some of the local small businesses in your area to help with mailings they need done.
Make the labels and put them on whatever they need mailed. This is a tedious job that a lot of people don't have time for, but if you get fast at it, you can watch your favorite show while you address stuff. Plus, consider getting your kids to help!
7. Christmas Gift Shopper
Do you someone who doesn't love to do Christmas shopping? Offer to do it for them! You can even help them get the best price possible by shopping around, either online or in store.
8. Christmas Card Helper
Another one of my great seasonal side gigs is being a Christmas Card Helper. I'm sure you know a bunch of people who send out Christmas cards or letters every year, right? Offer to help print, fold, stuff envelopes, seal, label and send out Christmas Cards for them.
You can even offer to help hand write a Christmas message in a card, and handwrite the address if they desire that instead.
I've actually done this for a couple local small businesses. They wanted to send out Christmas cards and wanted them labeled by hand. It took a lot of time, but it was something I was able to do during naptime – and I made money!
9. Furniture Refinisher
Do you enjoy finding old and outdated furniture and then fixing it up into something amazing? Consider turning that into a seasonal side gig! Either find cheap/free/unwanted furniture and fix it up, or offer your services to be a Furniture Refinisher to someone who already has a piece they want fixed up.
Look online in local Free Facebook groups for people giving away free furniture, or shop for outdated pieces at a local thrift store.
10. Craft Assistant
Do you have friends or people you know who have their own crafting business? Offer to help them during the holidays when their workload is heavy.
You can help them prepare crafting supplies, or prep items they need in order to make their pieces. Or maybe you can help them assemble crafting kits or high-volume items they are selling.
11. Seamstress
If you have the amazing talent of sewing, I'm sure you can find a seasonal side gig! Offer your sewing services to those you know that have a product they need sewn.
I know a few moms who offer their sewing services to a few business owners on Etsy that sell their own handmade baby products. They help out during nap times and make extra money on the side offering their sewing abilities. It works out great for both of them.
12. Sell Stuff On Amazon
If you have a knack for finding great deals or finding high value items at a discount, consider opening up an Ebay store and reselling the stuff you find. I did this for awhile and really enjoyed it.
I would shop clearance racks at major retailers and also hit up as many garage sales as I could finding NEW items. When I would find a great deal on something, I would then resell it on Amazon for a higher price than I paid for it and would make a profit.
13. Pet Sitting/Walking
Another great seasonal side gig is offering pet sitting and walking services. The holidays can be such a busy time for people and oftentimes their pets are overlooked.
Offer to pet sit overnight, or just a quick check-in during the day while they are out for a long shopping day or working. If you love to run, you can offer to not only walk the dog, but take it for a run instead! A great way to find jobs is through Rover.
WISH PLANNING A PARTY WAS A PIECE OF CAKE?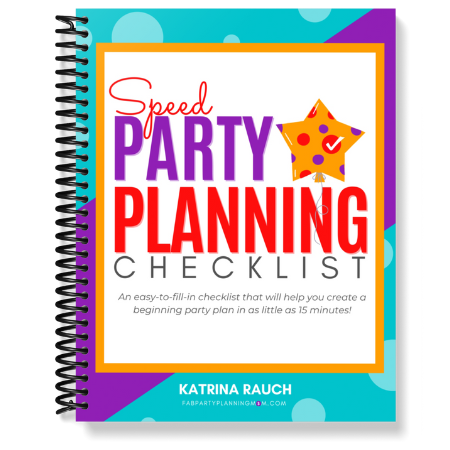 Now it can be! Let me help you begin the planning process with our easy-to-fill-in checklist. Our Speed Party Planning Checklist will help you begin creating a basic party plan in as little as 15 minutes! It's a game-changer - get it FREE for a limited time!
14. Play Video Games
If you love to play video games, I recently heard about Mixer.com and how you can stream yourself playing a video game live, and earn money doing it! In fact, I read about a guy who was trying to find a way to pay off some debt and he loved playing video games. So he does both, at the same time!
15. Tutor
It's never been a better time to be a tutor! Even without the pandemic, there will always be kids and even adults who could use extra help for their schooling and would be happy to hire a tutor on a short-term basis. Be that tutor! If you are skilled at a certain topic of study, offer to help others who are not as good at that subject as you are. I know I sure could've used a math tutor in college.
16. Nanny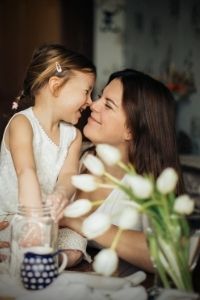 Do you love kids? If you do, then you will love being a nanny! Offer to nanny a few extra kids, along with yours, and you will be making money while your kids experience a playmate in the process! It's a win-win situation!
Again, this is another seasonal side gig that I did for awhile. My kids loved having a playmate around and I loved that I got paid to do all the things I would be even if I didn't have a child I was nannying.
17. Babysitting
Don't want to nanny on a full-time basis, but still love kids? Then consider offering babysitting services for special occasions. Being a babysitter is an excellent seasonal side gig because Christmas time is such a busy time for parents.
There are many opportunities to earn extra cash taking care of someone else's child. Earn even more money while you babysit if you can help clean up the house, fold a load of laundry, or do the dishes while you are there!
18. Sign Twirling
You've seen them on the street corners in front of a store that is closing – those people twirling signs. Do you know of a local store that is going out of business? Or better yet, a local store that is offering a huge sale?
Suggest that you twirl a sign outside of their business to draw attention and get more customers in the store. You will get exercise and also earn some extra money too!
19. Mobile Notary Public
I realize this might not be the quickest job to do but consider becoming a Mobile Notary Public for people who need things notorized. You will need to take a class and pass a state exam. You will also need to apply for a Notary commission and buy your official Notary stamp and journal.
20. House Sit
A different seasonal side gig you can do is house sit for friends and neighbors that are on vacation. You might even be able to take your kids along with you for a mini vacation while you are house sitting for someone else! Making money on vacation – excellent idea!
21. Assemble Toys and Furniture
I don't know about you, but I hate to put things together. In fact, I don't even enjoy playing with Legos – I just don't like putting pieces together – but I do love a good puzzle – go figure.
If you do enjoy putting things together, like toys or furniture, offer your services to others who may not enjoy this task. Christmastime is filled with new toys and furniture and I'm sure there a plenty of moms out there that would love to pay someone to assemble their new items for them. Find those people and offer to do it for them.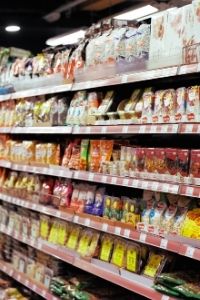 22. Stock Shelves
If you are too busy during the day but have a few hours at night to earn some extra money, consider stocking shelves at your local grocery store. You might really enjoy it too, because it's a perfect time to stick in your earbuds and catch up on a recent podcast or to listen to music while work. Plus, because the store is closed, you don't even have to deal with any customers!
23. Fill Online Orders
If you enjoy shopping and collecting stuff, consider being a personal shopper or one that fills orders for others. You can fill online orders at the grocery store, or local hardware store.
This is another great way to get exercise, and be around people, without having to interact with customers. This is also an excellent seasonal side gig because of the high volume of sales and online orders to fill during the holidays. Plus, a lot of retailers have extended hours during the holidays and are flexible about when you can work.
24. Retail Job With A Discount
Working retail can be hard but if you do decide to work retail, get a job with a good discount at a store you would shop at. This is a great way to save money on Christmas gifts and also make money too!
25. Holiday Decorating
Do you love to decorate for Christmas? Or Thanksgiving, or Halloween, or Spring, or for any holiday for that matter? Offer to do all the work for a busy mom who just doesn't have the time or energy to decorate this year.
You would simply take their decorations and make their house look awesome! You might be surprised just how many moms would take you upon this offer!
26. Handyman/Handywoman
Handyman – I mean Handywoman! Are you good with fixing things around your house? I can tell you that I am not good at this job – I would not be considered a handywoman. But, my husband can fix anything and is a great handyman. If you are good at fixing stuff, offer your services. A few good handywoman jobs can help you earn some extra cash for sure!
27. Personal Helper
Offer your tasking services on a site like TaskRabbit.com to people who need help with simple things like shopping, deliveries, helping people move, etc. Or just offer your help to that busy mom who needs help. You can iron, wash clothes, clean, grocery shop, schedule doctor appointments, run errands, etc.
28. Online Chat Representative
Another great seasonal side gig is being a personal chat representative for retail stores during the busy holiday season. Most stores are inundated with orders, issues, and needing help during the holidays with customer service.
Some of those customer service jobs can be done virtually from home which allows you to be still be home with your kids and make extra money during nap time.
29. Research Study/Focus Groups
Do you love to try new things and offer your opinion about the products you try? You would be perfect for a focus group or a research study! The best part, you get to try new stuff and oftentimes keep the stuff you try – and they pay you money to do it! Look online for possible focus groups or research study groups to join and start getting paid to try new stuff.
30. Serve Catering
Do you know a local caterer that needs help? Offer to help them serve food at all the holiday events that they will be slammed with during the busy holiday season. The best part about working for a catering company is that you usually just work special events and can make extra cash for a few hours, and hopefully your spouse can watch your kids for a few hours while you work.
31. Sell Your Stuff
When you look around your house, do you see a bunch of stuff you could sell to make money? Yep, me too! Snap a quick photo and upload that to Mercari or VarageSale and start selling your stuff!
You can money from selling your old stuff and the best part, your house won't be so cluttered. Some of the best things to sell are things your kids no longer need like baby equipment, or kids clothing and kids used sporting equipment.
Keep in mind, Mercari requires you to ship the items you sell. VarageSale is like a virtual garage sale, but the buyer still comes to pick up the stuff they buy.
32. Party Assistant
The idea here is that you would help that mom who is throwing a party and needs someone to assist her with the planning and execution of it. The party could be a baby shower, a bridal shower, Thanksgiving Tea Party (or a Thankful Tea Party like this one I did one time), or a dinner for special guests.
You would simply be offering to help her plan, prepare, and host the party. If you love to cook, you could also help with food preparation.
33. Kids Birthday Party Helper
Being a Birthday Party Helper has to be one of my most favorite seasonal side gigs. I love, like deeply love, hosting kids birthday parties! When I was younger, I loved to help neighbors host their birthday parties by helping decorate and set out the food.
WISH PLANNING A PARTY WAS A PIECE OF CAKE?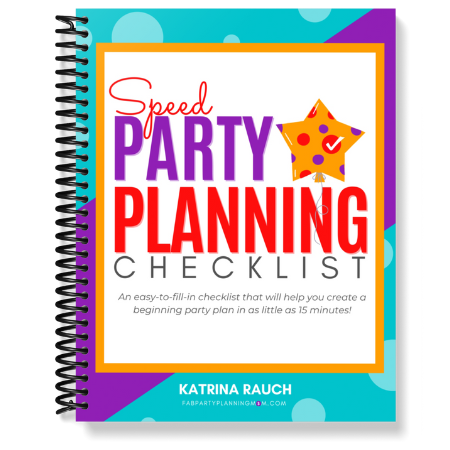 Now it can be! Let me help you begin the planning process with our easy-to-fill-in checklist. Our Speed Party Planning Checklist will help you begin creating a basic party plan in as little as 15 minutes! It's a game-changer - get it FREE for a limited time!
To this day, I still love to plan and host birthday parties for my kids, and think this would be an ideal job for a mom who loved to do the same! Find that tired mom who wants to host an at-home birthday party for her child, but wants another adult there to help. Then, you would help her set up, decorate, clean up and possibly snap some photos of all the kids as well.
While we are on the topic, if you are looking for kids birthday party ideas, you need to check out these 2 posts – 10 Easy Ways To Save Money On Kids Birthday Parties, and 10 Hot Wheels Birthday Party Ideas.
34. Group Child Care Provider
Do you know a mom who is planning an adult Christmas or Halloween party? Or a get together and needs someone to watch all the kids, who aren't necessarily invited to the party?
Seems like that always happens, you get invited to a party, but the kids are not on the guest list. Now what? If you are like me, I would usually decline the party because I didn't want to pay a babysitter, or I would try to find a friend that was going to the party as well and we would share a babysitter to save on costs.
Consider offering your services to moms who are hosting the party that you can watch all the kids in the basement while the party is happening upstairs. The party host will thank you because more guests will likely attend knowing they can bring their kids along! If you have a teenage daughter, bring her along to help you watch all the kids! You both can make extra money!
35. Church Babysitter
A unique seasonal side gig is to offer your babysitting services to your local church or a few of the churches in the area. Many churches like to keep a list of local, approved, and vetted babysitters for church events and even for bible study groups.
Get on their list and you might have a lot of extra babysitting jobs where you can make extra money! Keep in mind, you will most likely need to be background checked first and you may need to sign a statement of faith as well.
There you have it! 35 unique, fun, and creative seasonal side gigs for moms to make extra money! I hope you find something on this list that you feel confident you can do to help generate some extra money for your household! Just think of all the extra gifts you can buy this Christmas, or all the bills you can pay for!
More Seasonal Money-Saving Posts You Might Like: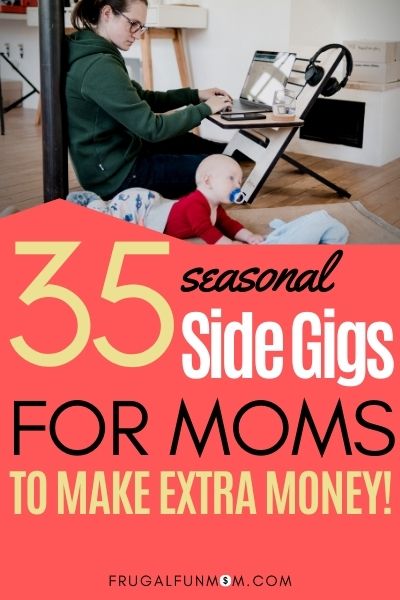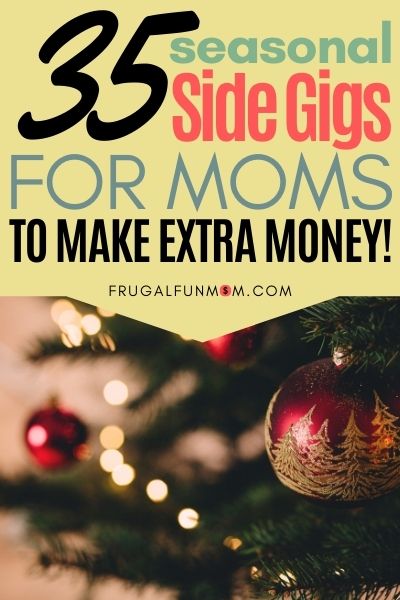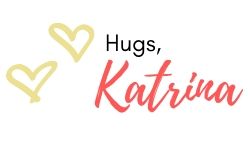 Photo by Leonard Beck on Unsplash