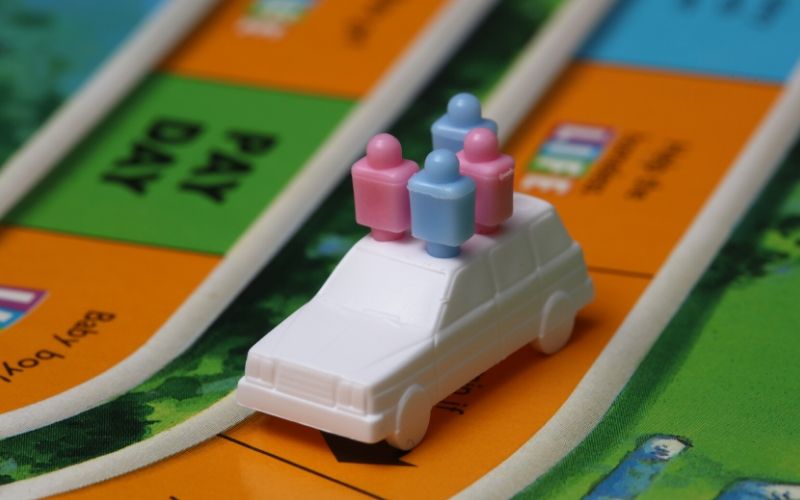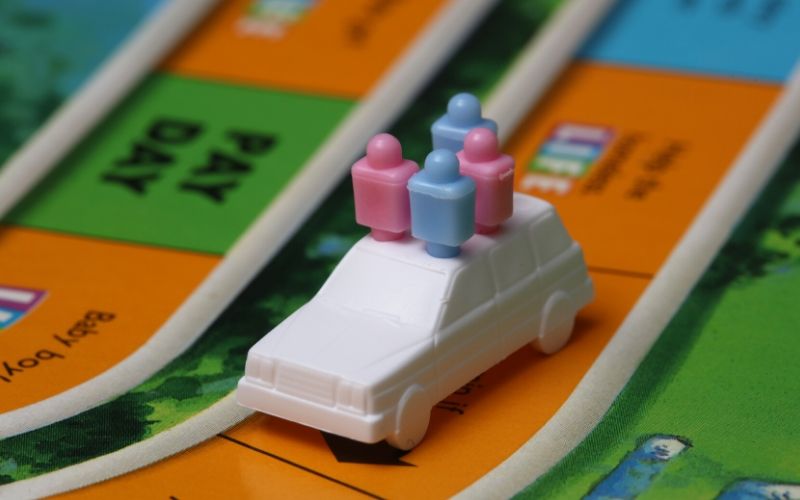 This post may contain affiliate links. Read my disclosure policy here.
Wondering how to enjoy a no spend weekend of fun with your family? Wait, you might not even think it's not possible to have fun not spending money?! I'm sharing my top tips on how you can can enjoy a no spend weekend of family fun – so much, you'll want to do it all again next weekend!
A no spend weekend of family fun? How in world can you do that?! Is it possible to have a great time with your kids without spending money on the fun? I know this sounds crazy, but our family does this quite often and some of our best memories are made when we turn off the screens and are forced to engage with each other.
It's time for a No Spend Weekend of Family Fun!  Don't believe that you can have a fun weekend without spending money?  Yes you can!  I'll show you how!
WISH PLANNING A PARTY WAS A PIECE OF CAKE?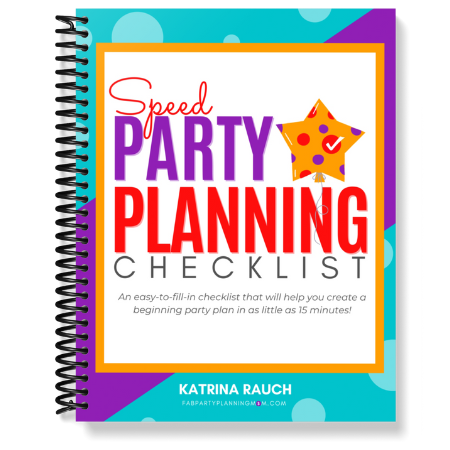 Now it can be! Let me help you begin the planning process with our easy-to-fill-in checklist. Our Speed Party Planning Checklist will help you begin creating a basic party plan in as little as 15 minutes! It's a game-changer - get it FREE for a limited time!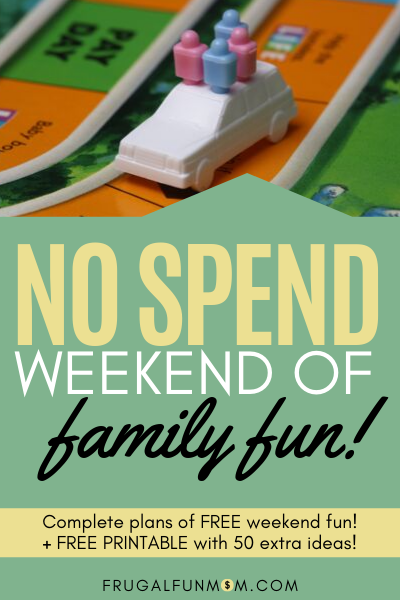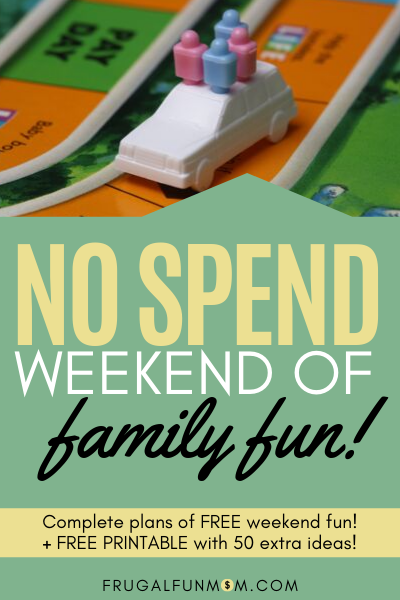 Let's Start With The Basics
Back to our No Spend Weekend Of Family Fun. Let's start with the basics. My kids are 13, 10, and 7. So a wide range of ages and trust me, it can be hard to keep my teenager engaged with the rest of the family – half the time I feel like he is on another planet. I realize I don't have a toddler or a baby that needs naps, so my ideas below may need to be adjusted around your nap schedule, just keep that in mind.
Start Your No Spend Weekend With Pancakes
Start your Saturday morning off right with pancakes! Turn this into a family activity and have everyone pitch in to help make the breakfast. Turn on some fun music and get each child involved in a different part of the task. For younger kids, have them help you stir the pancake batter, and you can have your older kids operate the griddle.
Start your No Spend Weekend of Family Fun with pancakes!
Click To Tweet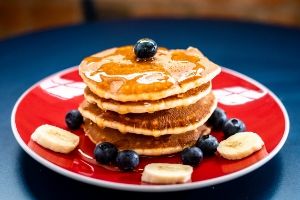 Here's how I do it around my house – my oldest loves to flip the pancakes on the griddle.
My youngest loves to mix up the batter and then sprinkle on the chocolate chips or blueberries while his big brother is flipping them on the griddle.
My middle daughter loves to make the scrambled eggs (she's the patient one and will cook them on low heat so they don't burn).
So, what do I do? Oh I'm so glad you asked. I make the coffee! And oversee them all. Usually I'm buzzing around the kitchen like chicken with my head cut off. It's rather hilarious watching this go down. My husband loves to get in middle and help, but after we all get in there, he tends to take a step back and watch and cracks a few jokes in the process.
Go Get Some Free Exercise
After breakfast, go get some type of exercise. This could be so many different things but I'll tell you some of our family favorites. We (wait, I need to clarify, I) love to go for a run. In fact, me and hubby both love to run, and so does our pup. The great thing about going for a run, is that your kids can join you in lots of different ways all dependent on their age.
Exercise is free!
Click To Tweet
If you have younger kids, strap them into a stroller. In fact, if you don't have a double stroller and you have two little kiddos, both you and your hubby can push separate strollers! What a thought right?
When my kids were younger and couldn't keep up, I would push them in my jogging stroller. Once they could keep up the pace on some type of bike or scooter, that is when they needed to start joining us by riding along (it wore them out better).
These days, my kids will either run with us (but this is NOT their first choice), ride a bike, scooter, or roller blade. We do this so often now that they don't even put up a fuss anymore.
They know it's coming and they just go along for the ride. All three of them know the sooner they get their gear on and get moving, the sooner it's over with. I am hoping to someday instill a love for exercise in them, but trust me, I'm positive this does not exist yet.
Other No Spend Ideas For Family Exercise
Go for a hike
Take a walk
Ride bikes
Rollerblade
If the weather is crummy, play hide and seek inside, or have a dance party.
Lunch Time – Have The Kids Help
After you get home from exercising, make some lunch. You can also consider packing a lunch and taking it with you on your walk, ride, or hike. For me, I'm not a huge fan of packing lunch.
I feel like I've packed so many lunches in my lifetime so far that honestly, I can't stand the thought of having to do that on the weekend, at least not for fun. I'd much rather just eat lunch at home. If you want to pack it and take it along, go for it! The great part about eating lunch at home – the kids can help make it!
Everyone Needs A Break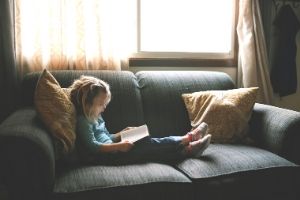 After lunch, put your little ones down for a nap and I'd suggest making even the older ones take a break too!
This is the time that I tell all my kids to go do something on their own for an hour or so. It's a great time for all members of the family to have a break from each other.
You'll find me in my room reading a book for while (and a lot of times I'll fall asleep). My kids usually read a book in their rooms or color for awhile. I'll find my hubby catching up on his email or taking a nap himself.
Anyone Want To Play A Game?
After some down time, if the weather is good, get outside again. Go to a park, play tag, or take a ball along and play soccer or capture the flag. Invite some friends along and play football! Fly a kite, or play catch. Enjoy some sunshine.
If the weather is crummy, just stay home and play a board game. A few of our family favorites that are appropriate for all ages are The Game Of Life and Hedbandz. Both games are hilarious and worth the investment!
With Hedbandz, you simply put a funny headband on your head with card attached of some type of object or thing so you can't see it, but everyone else can. It's your job to wear that headband and ask yes or no questions until you can correctly guess what object is on your card. This game is hilarious and will be sure to guarantee lots of laughs! You can pick up Hedbandz at most retailers and it's under $20. Same with The Game Of Life – and oldie but a goodie!
I found ours used on Varagesale for just a couple dollars. If you have a local thrift store, check there too! You never know what you will find! Of course, having to buy that game technically doesn't make this a no spend weekend – but that's up to you.
WISH PLANNING A PARTY WAS A PIECE OF CAKE?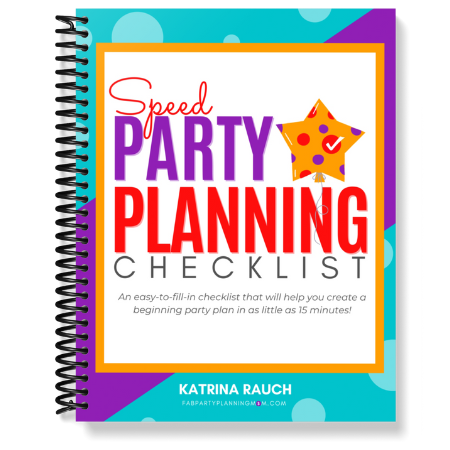 Now it can be! Let me help you begin the planning process with our easy-to-fill-in checklist. Our Speed Party Planning Checklist will help you begin creating a basic party plan in as little as 15 minutes! It's a game-changer - get it FREE for a limited time!
In order to keep this a true No Spend Weekend of Family Fun, I'd suggest just playing a game that you already have at home.  Put Hedbandz and The Game Of Life, on your list of fun family games to keep an eye out for over the next few months – but make sure to buy only when you can find a deal on it!
I'm sure you all are starting to get hungry huh?
Mom's Mystery Diner – You'll Love This
Dinner time is going to be a blast – I promise! On the weekends, I love to eat out, but when it's a No Spend Weekend of Family Fun I'll settle for only having to heat up leftovers. After a long week of school and activities, by Saturday, I don't want to cook.
In fact, I'd like to use up all the leftovers in the fridge from the cooking I did all week (or go out for dinner – but this is a no-spend weekend, so we better not do that). I have the BEST idea for you though. It's called Mom's Mystery Diner!
This idea takes just a little bit of work, and it will use up all those leftovers. Head to the kitchen and look through all the leftovers in the fridge and try your best to come up with some funny names for the food that you have.
---
Read more about this idea of Mom's Mystery Diner by reading this post: How To Get Your Family To Eat Leftovers & Like It!
---
Give Food A Silly Name
For example: Salad could be a lily pad, mashed potatoes could be fluffy clouds, spaghetti could be worms, etc. Next, you make up a menu using only the silly names.
Seat your kids at the table and give them a menu and tell them they need to order 5 things (or however many you want them to order) off the menu. They will NOT know what they are ordering, but it will sure be fun when they find out what it is!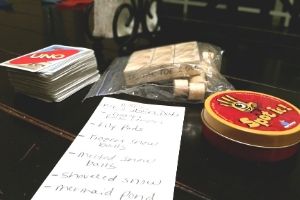 You and your husband will fill the orders and serve them based off what they choose! Don't give your kids any hints – trust me, it's hilarious to see their reactions when they receive their food.
It's an amusing way to use up all your leftovers! I even like to make my kids come in the front door, as if it's a restaurant and I seat them at their table.
I also like to have coloring sheets and/or a game for them to play while they wait for us to fill the order. Mom's Mystery Diner is very entertaining and I'd highly recommend trying it!
Family Movie Time!
After dinner, watch a family movie that you already own and eat popcorn!
On Sunday, if your family is anything like ours, you'll be busy with church in the morning, and it takes up most of our morning. We usually make it home in time to have a late lunch. But, after lunch we try to spend some good quality, screen-free fun as a family. I'd suggest crafting together!
The Family That Crafts Together, Stays Together
The family that crafts together, stays together!
Click To Tweet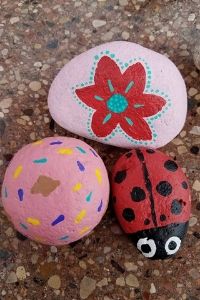 One of our favorite crafts to do that never seems to get old is to paint rocks. Silly, yes, but so much fun! You simply need to take all the kids outside to hunt down some rocks they can paint.
I like to let my kids get a handful of various shapes and sizes, but they must be able to carry them in their hands (I can just see the wheels spinning in my son's head – Any rock huh, mom? I'll find one soo big I can barely haul it home and I can make the biggest mess painting it…Um NO!).
Bring the rocks inside and with an assortment of acrylic paint – go ahead and paint fun things on the rocks. We paint all sorts of ideas like slices of watermelon, ladybugs, flowers, donuts, and one time I even made my rock look like underwear!
If you don't feel like painting rocks, another very fun craft you can do with your kids is to make Homemade Chalk.
Pinterest Is Great For Ideas
The best place to look for rock painting ideas is on Pinterest of course – there are lots of fun ideas on there. After you paint the rocks, you can consider writing verses or inspirational sayings on the back. Then, take a quick walk around the neighborhood and hide them in plain sight for other people to find! Of course, if your kids don't want to hide them, that's ok too!
WISH PLANNING A PARTY WAS A PIECE OF CAKE?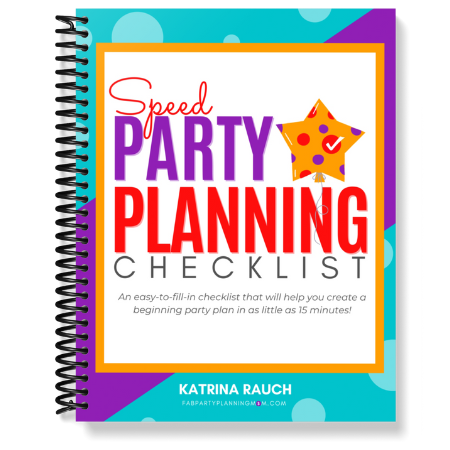 Now it can be! Let me help you begin the planning process with our easy-to-fill-in checklist. Our Speed Party Planning Checklist will help you begin creating a basic party plan in as little as 15 minutes! It's a game-changer - get it FREE for a limited time!
After you are doing crafting, that about wraps up the weekend! Wasn't it a great time?! Just think, you didn't spend a dime and you because you devoted time to your family, you created lasting memories!
I hope you took photos all weekend long! I can't wait for you to tell me all about your weekend1 What did you do? What was your favorite activity? Comment below and tell me all about your wonderful weekend!
If you are anything like me, I'll bet you can't wait to have another No Spend Weekend of Family Fun – soon!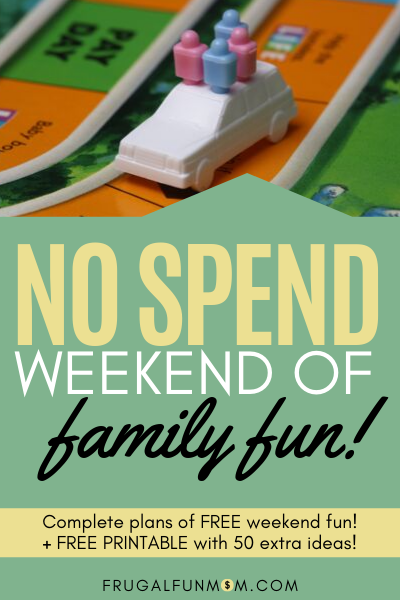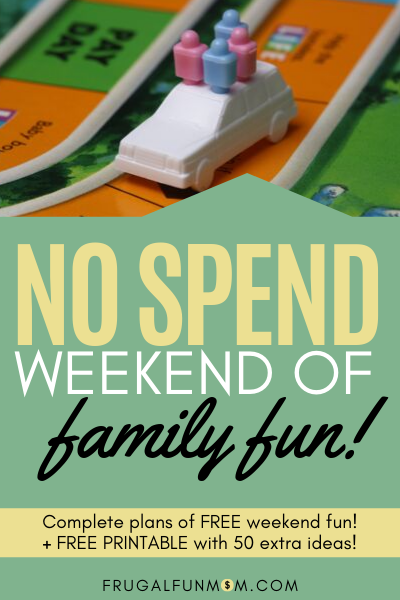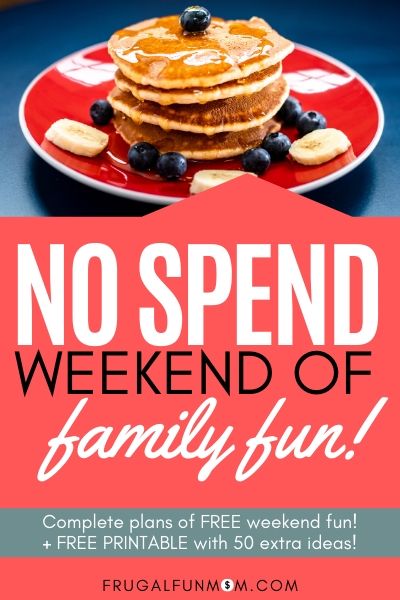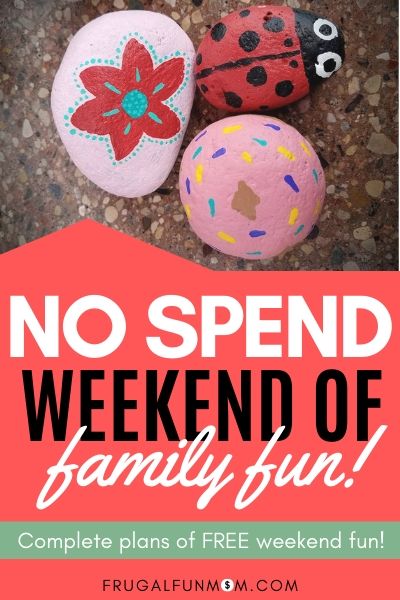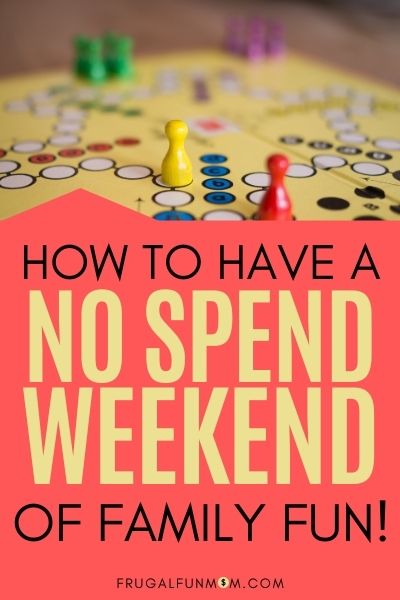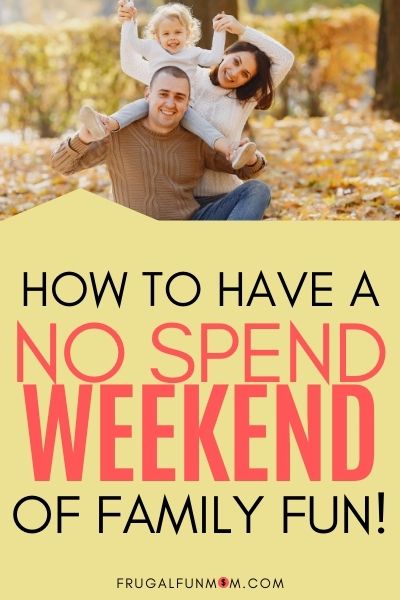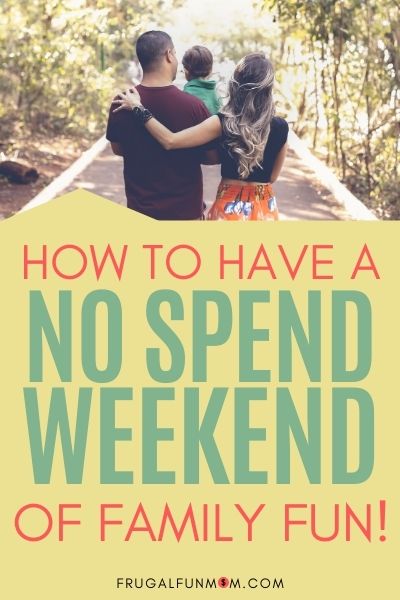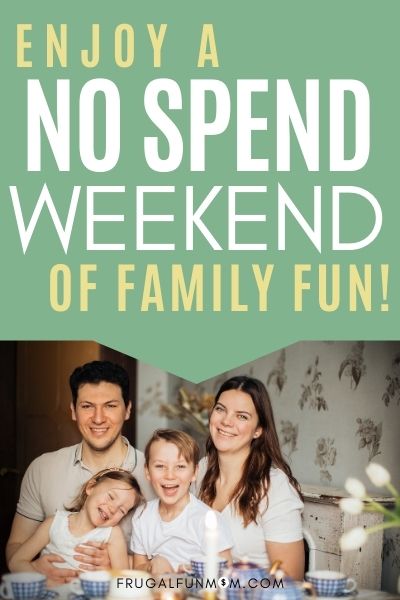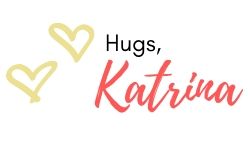 Photo by Randy Fath on Unsplash and Photo by nikldn on Unsplash Photo by Josh Applegate on Unsplash