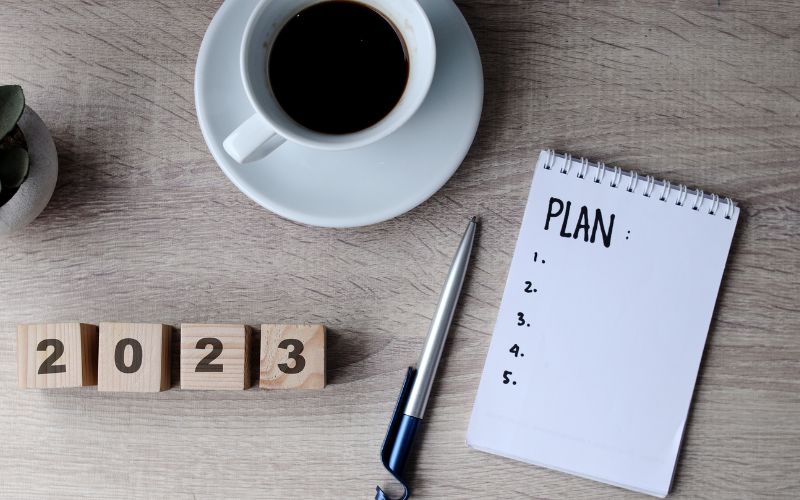 This post may contain affiliate links. Read my disclosure policy here.
It's time to share my goals for 2023 + my word for the new year. Are you ready to jump into the new year with me? And take on new challenges and face some old realities that need to change? Me too! Join me as we tackle our goals for 2023!
It's time for me to write out my goals for 2023 and I'm not sure I'm ready to face the new year, let alone pretend I'm ready to put the next year into focus and tackle it. Are you ready for the new year? Did you wake up this morning stoked to tackle 2023 with gusto?
Hang with me today and I'll share my goals for 2023, plus my word for the year, as well as some tips for you to make some goals and how to achieve them. Plus, I'll get real with you about how I'm feeling about the previous year and my thoughts on life at the moment.
WISH PLANNING A PARTY WAS A PIECE OF CAKE?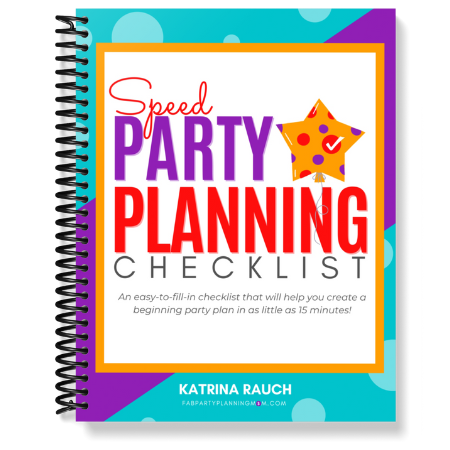 Now it can be! Let me help you begin the planning process with our easy-to-fill-in checklist. Our Speed Party Planning Checklist will help you begin creating a basic party plan in as little as 15 minutes! It's a game-changer - get it FREE for a limited time!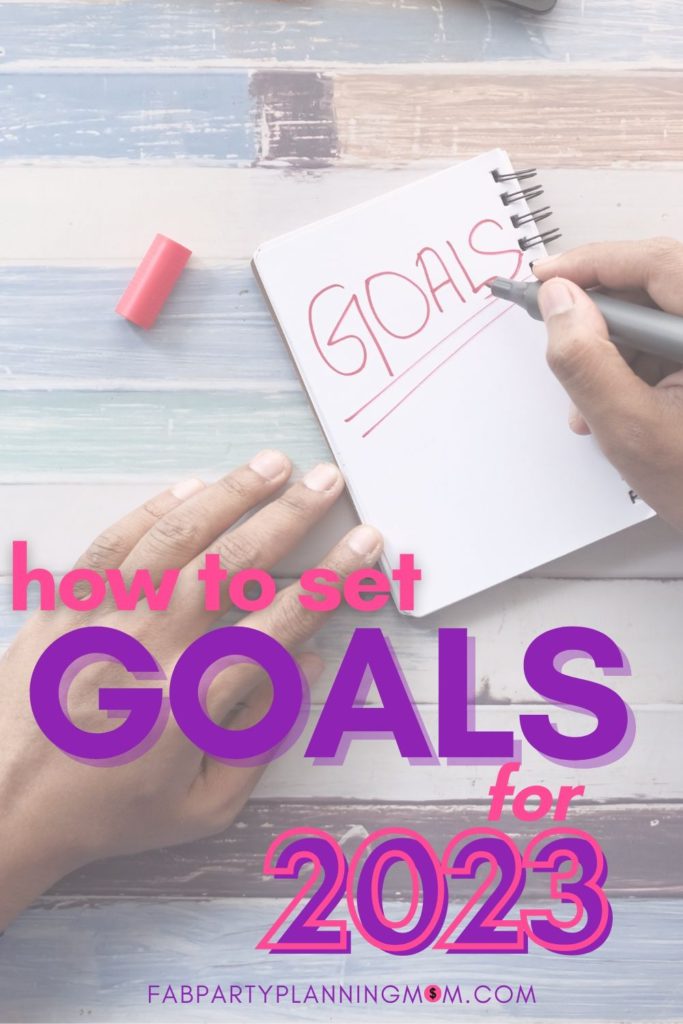 Not Ready For My Goals for 2023
I'm not ready for new goals yet. I woke up not feeling well, which didn't help me greet the new year with a passion. I've had a hard time the past few weeks, facing the holiday season without my dad and still trying to find joy. It's been a big struggle actually – a lot harder than I thought it would be.
My kids have also been fighting colds for the last few weeks and I think it's finally found it's way to me, so with all of that, no, I did not wake up this morning with a huge smile on my face ready to ring in the new year.
Starting with the Good
Let's start with the good from 2022 before I end up in a pile of tears. One of the best ways to share is to look at my goals from 2022 and see how I did. One of the biggest goals I not only reached, but crushed big time was my running goal of 1000 miles – I logged 1078 miles this year! Wow!
It might seem silly, but I'm beyond proud of myself. I also discovered a new hobby that I'm obsessed with – listening to audio books while I run. It's a fantastic way to keep my brain sharp, engaged, and the miles truly just click by when I'm reading a good book!
In fact, I listened to 57 books and read 32 books this year and learned so much too! I've had some people ask me to log the books I've read this year, so comment below if you'd like to know what they are and I just might do that.
Change of Heart
My heart went through a lot this year. While sitting in church this morning, I was trying to sum up how my heart sees the world today and how it's different from last year. My heart ached deeply for most of the year that I didn't have a lot of time or energy to feel joy, even though I actively tried to find joy each day.
Depression is Heart-breaking
My heart hurt because I missed my dad. Then I had to watch my youngest grieve the loss of my dad and I've never been so tortured in all my life. As a mom, watching my youngest son grieve like he has done, has been the worst roller coaster ride of my life. His grief overtook his whole life.
He sunk into a deep depression, lost all zest for life – including his beloved soccer that he used to live for, and quit wanting to hang out with his friends. If you knew him, you'd know that he loved 3 things in his life – playing elite soccer, hanging out with friends, and being the life of the party.
When you see all those things disappear and your child turns into a moody, sad, unmotivated kid, you know you are on the verge of climbing a huge mountain.
He had such a hard time, that I my mom job took on a whole new level of intensity and I didn't have time to wallow in my own grief. All of a sudden, my days were filled with driving my son to counseling appointments and doctor visits. My nights were spent on my knees praying for him.
Needless to say, it's been long journey, but I'm standing right by my son, through all the moods, tears, anger and am committed to helping him move through his grief.
Thankfully, we are making progress and the best part about the counselor we found him is that my son really likes him, and in God's divine intervention, I attend all his appointments with him and am learning myself as I also learn how to best help him.
How My Heart Sees The World Right Now
Having to deal with so much mental grief this year has made it hard for me to care about a lot of the other things I used to care about. If you looked at my Facebook feed from this past year, there is not much there.
I just didn't care about sharing my life.  Or how many miles I ran and making sure I posted my daily run online – I just ran to process the stress of my life that day.  I didn't care what cool crafts we made, and I sure didn't want to share them with anyone. 
I found myself wanting to keep my life private, but mostly because I was barely getting through each day and didn't have much to give to anyone else.
The Unauthentic Side of Social Media
The vanity of social media really got to me this year. So much of online life is incredibly fake – but I know you already know that. I just didn't want to be a part of it. I was just trying to get through the day. Forget making sure everyone saw my latest outfit or the fancy vacation I just took. I'm disgusted by how unauthentic social media is. I'm sick of it actually.
WISH PLANNING A PARTY WAS A PIECE OF CAKE?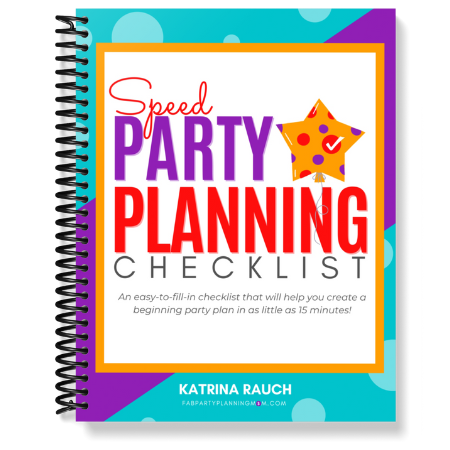 Now it can be! Let me help you begin the planning process with our easy-to-fill-in checklist. Our Speed Party Planning Checklist will help you begin creating a basic party plan in as little as 15 minutes! It's a game-changer - get it FREE for a limited time!
Where does that leave me? I'm not sure, but I do know that in 2023, I'd like to show my authentic side online – if I show any side of myself at all. Walking through deep grief brings a lot of clarity to other parts of your life and it sure did to mine.
Not Wallowing In Grief
My heart still hurts. I miss my dad, and all the time lost with him. I miss my father-in-law as well and find that they both left such a big hole in my heart that is hard to patch up. Thankfully, I refuse to stay stuck in that spot of grief. I have my good days and I have my bad days, but I will not wallow in grief.
It's not healthy for me or my family. I have my moments, but I'm choosing to actively search for joy each day – even when it's hard day. Which has proven to be very hard to do, but it is possible.
God's Promises
God never promised that life would be easy, but he did promise he'd make me better. There is not much else I can ask for. Life is hard. It hurts, but it's also full of great promise and joy. Look for the good, search for the joy, and then be thankful for it all.
Life is Short
I was also reminded that life is very temporary. Our lives are just a small blip in the scope of eternity. Although it seems like all the things we do in life each day and the decisions we make are very important for the future, they just aren't very important inside the scope of eternity.
Is it funny how death has a way of making things so simple and clear and I can agree with that in a very new way this year. I'm not sure where that leaves me, with a lot of loose ends I'm sure, but I'm praying that God makes a lot of things clear as I choose to Seek Him this year on a deeper level.
God is Good
If your year was just as rocky, emotional, hard, and as sad as mine, just know I understand and it's ok to cry. It's also ok to sit and do nothing for a while. I'm behind in getting this post out there because I took 2 weeks off of a life.
I'll probably need to take more time off soon. I work when my brain isn't hurting. I write when I need to talk to God, and I cry and cry and cry, and then I go run.
Even though life is unfair and confusing and even though God doesn't always make sense, I can keep moving on because I know God is good. I know He has a plan, and I can trust that even if it's not what my plan would've been, He is in control and knows best and He's holding me in His hands. Thankfully, I don't have to understand what He's up to – I'm content to know that He's got me.
My Word For the Year
My word for the year is Seek.  To seek God more with daily decisions and spend a lot more time praying about the big and small things.  Before I act, I want to seek God.  To seek God first before I respond, or before I make a big decision, or even when I'm trying to understand what is going on.  To actively seek God in all I do or want to do.
My business word for the year is Evaluate. To be intentional about evaluating what I'm doing, how I'm spending my time and if it's the best way to move the needle forward. If it's not, then stop.
Looking Back
A big part about setting goals is making sure you look back and evaluate how you did the year before, as well as be honest about where you are at. I crushed my running goal by running 1078 miles, and maintained my 35lb weight loss! I also did run or workout 5 times a week all year long.
My business goals were met as well – by building out my entire product funnel and trying a ton of new things. While I didn't reach the financial goals I hoped for, I did do what I said I would do and I'm patting myself on the back for it, because it was hard.
You can read my goals from last year, 2022 here.
Here are my goals for 2023.
WISH PLANNING A PARTY WAS A PIECE OF CAKE?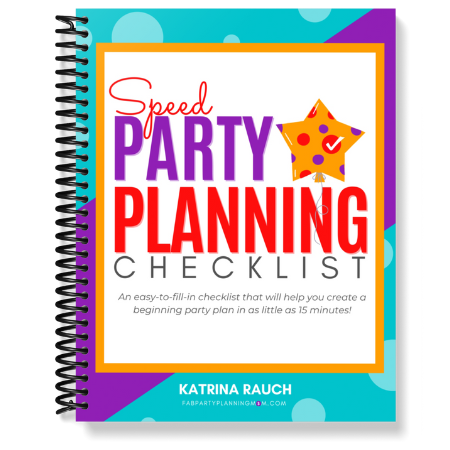 Now it can be! Let me help you begin the planning process with our easy-to-fill-in checklist. Our Speed Party Planning Checklist will help you begin creating a basic party plan in as little as 15 minutes! It's a game-changer - get it FREE for a limited time!
My New Goals For 2023
Run 1000 miles again with my dog.
Maintain my current weight.
Run or workout 5 times a week.
Spend time on hobbies: Cooking and Baking
Listen to 55 books and read 40 books.
Keep my priorities straight – God first, family second, house third, and business fourth.
Business Word For The Year: Evaluate.
Personal Word For The Year: Seek.
How To Set Goals
Wondering how to set goals for yourself? My best advice is to keep is simple. You don't have to make a super complicated list of goals and then feel totally overwhelmed before you even attempt to reach them. You'll see that I don't have very many goals on my list, but that they are overarching goals for the year.
If you think planning your goals is a lesson in futility, well, just know I understand. I was that person who would never set goals because I didn't want to fail at them. Then I learned that if you aim at nothing, you'll reach it every time – which is a scary reality to live in.
If you are wondering where to get started when trying to set goals, check out the list below.
How To Set Goals:
Make A List: Write your goals down on paper.
Achievable Goals: List goals that are achievable, but out of reach enough that you have to change in order to reach them.
Short List: Make a short list of goals – 10 or less. Less than that, you are not being serious, more than that and you are trying to do too much.
Modify: Revisit your goals list every 4 months. Reassess, update, and change them if you need to.
Visible: Keep your goals list visible all year long. Hang them on your fridge so you can keep them in the forefront of your mind all the time.
Give Grace: Give yourself a lot of grace when you mess up. Progress over perfection is the key.
Now, it's your turn! What are your goals for 2023? I'd love to know what they are – comment below with your list or send me an email! I'm cheering for you!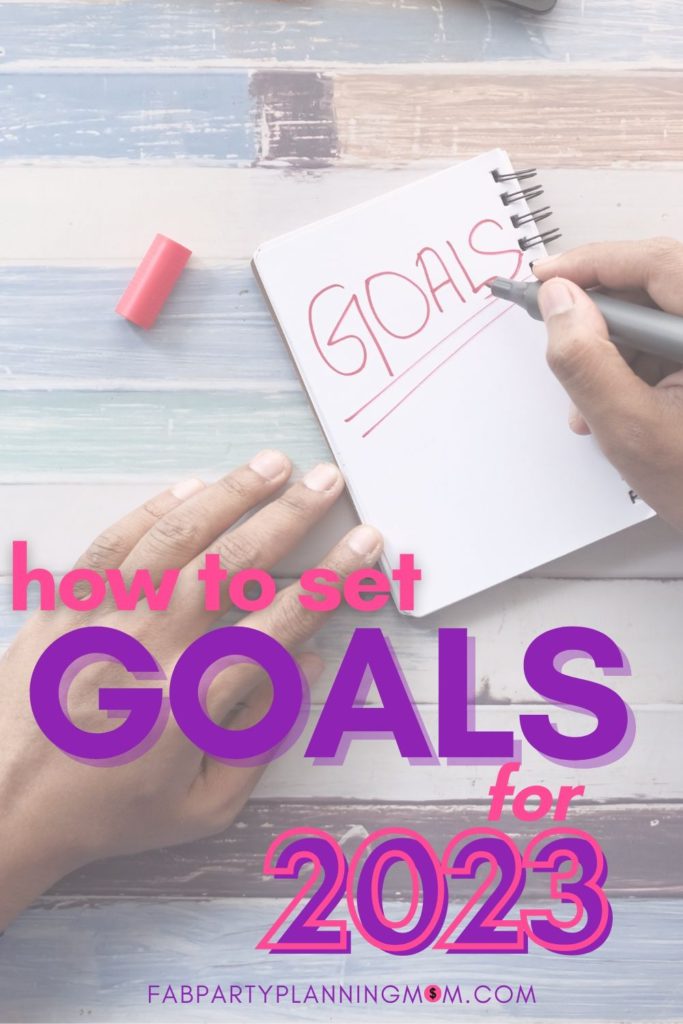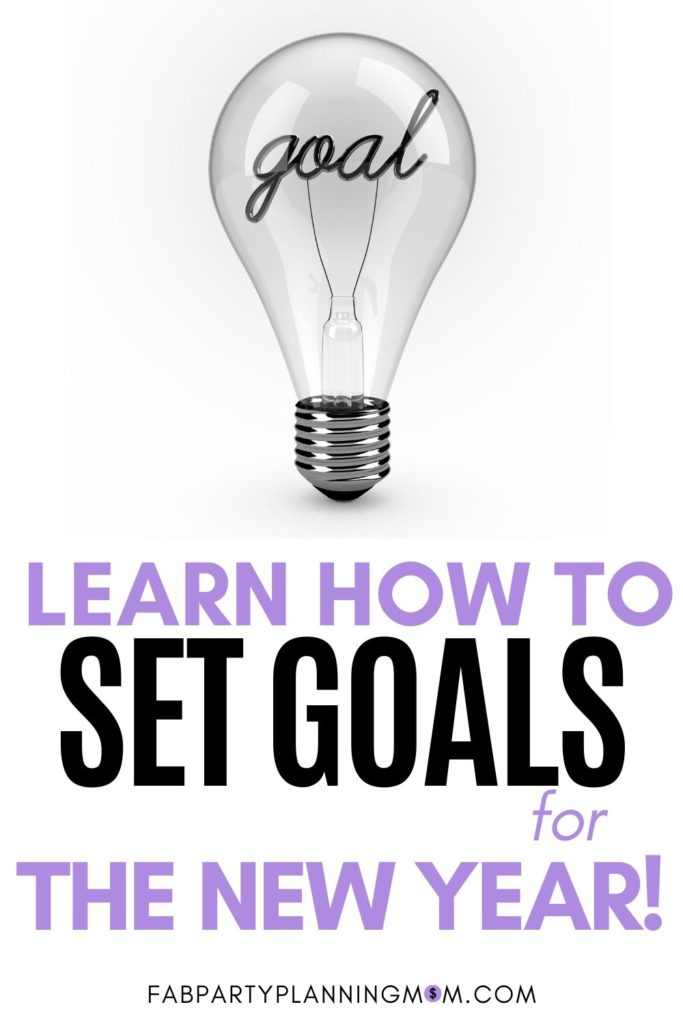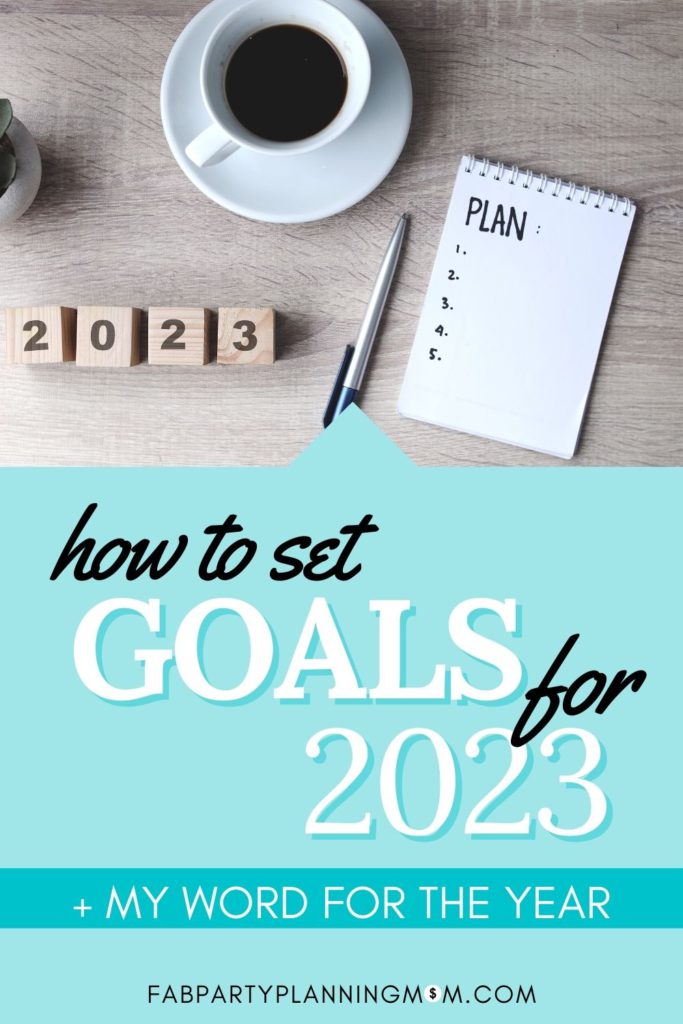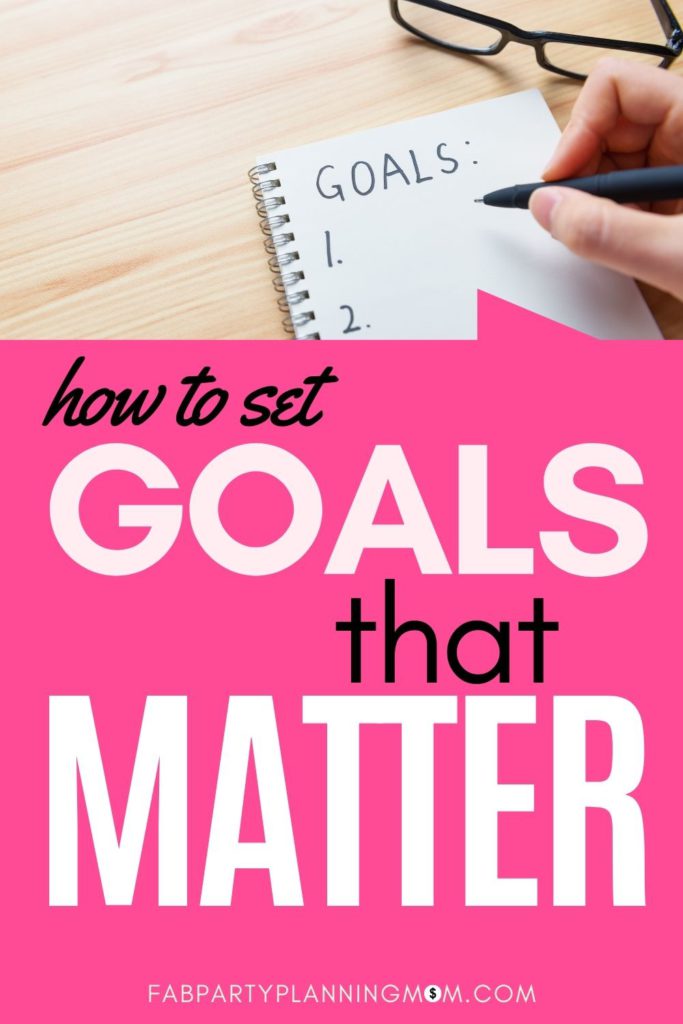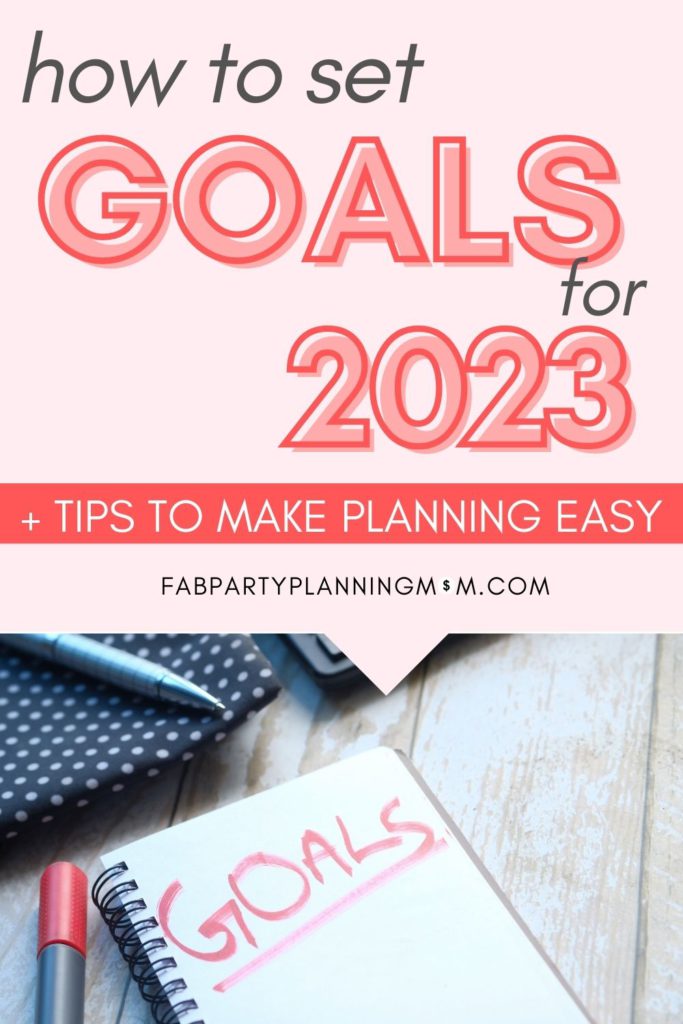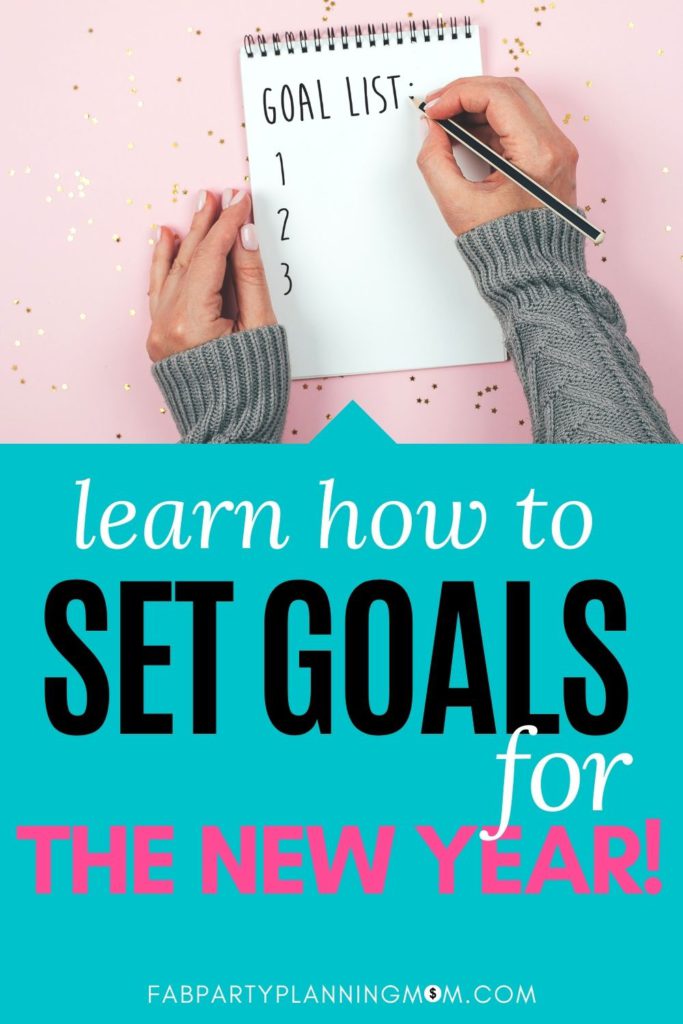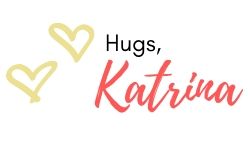 Reader Interactions