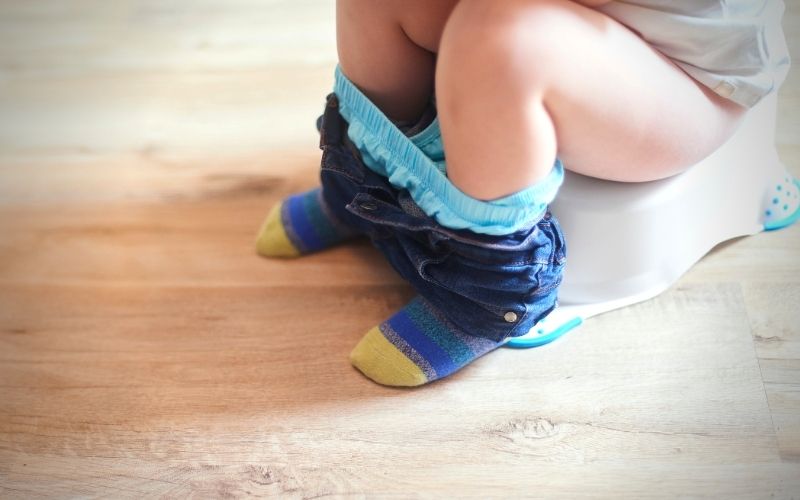 This post may contain affiliate links. Read my disclosure policy here.
Are you wondering how to potty train a stubborn child? Trust me, I wondered too! When I hear the words "Potty Training" my heart beat quickens. I start to feel super anxious, and I want to run and hide! 
Do you have the same reaction? Are you in the middle of potty training and hating it? Are you ready to pull out your hair from exasperation? I've been in your shoes and I can sympathize with you!
Potty training itself is not easy. Add a stubborn child in the mix, who is not willing to participate, and you may want to quit and have your child wear diapers until they are 20!
WISH PLANNING A PARTY WAS A PIECE OF CAKE?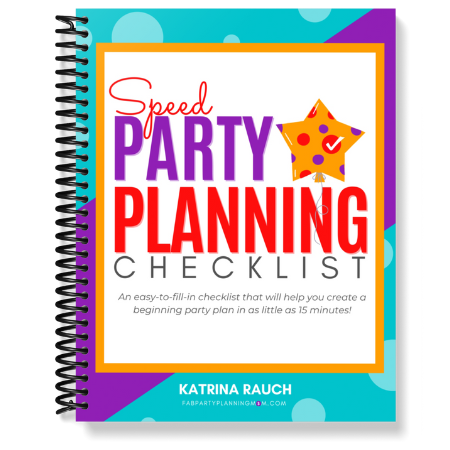 Now it can be! Let me help you begin the planning process with our easy-to-fill-in checklist. Our Speed Party Planning Checklist will help you begin creating a basic party plan in as little as 15 minutes! It's a game-changer - get it FREE for a limited time!
Looking For My Potty Training Printable Chart?
Are you looking for my printable potty training chart? Are you ready to jump ahead and get right to potty training? Go for it! Sign up below to get my Free Printable Potty Training Chart – then come back and read the rest of this post to get my top tips for how to potty train a stubborn child.
---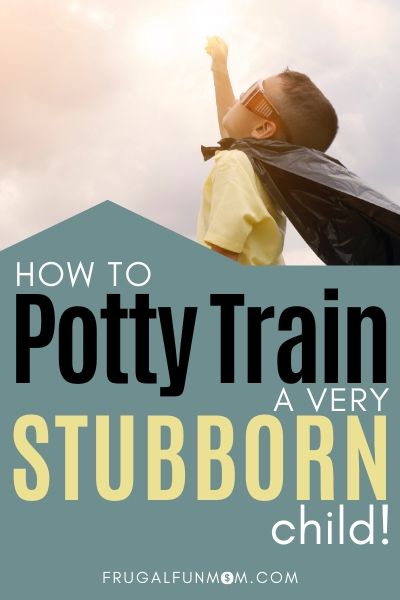 My Journey of Potty Training My Stubborn Child
I know this might be a dicey topic to tackle but I'm going to share my journey to potty training my extremely strong-willed, 3 year old son. I hope that my journey might give you a few laughs, as well as help you feel encouraged in your own potty training adventure.
My youngest son is adorable, fun-loving, super adventurous, and incredibly strong-willed. When he turned 3, he was NOT at all potty trained. When he was 3 and a half he still wasn't potty trained. As soon as he turned 2, I had friends, relatives and random moms that I had just met, ask me when I was going to get him potty trained.
---
"Is there was some unwritten rule that says every child must be potty trained during their 2nd year of life, or you are failing as a mom? I'm here to tell you, NO!"
---
Potty Training is Completely Different For Each Child
Here's my story. I'm a mom of three children, and my potty training woes really began with my third child. Oh I can hear the gasps out there – yes my 3rd child, which means this was my third time down the potty training road.
Before my youngest was born I was on the same team that said you should have your child potty trained shortly after they turn 2. If it took until they were 3, then your mommy potty training skills must be lacking.
Let me take a minute to explain my older two children. My oldest son is a very inquisitive child, he was interested in the toilet, and how it worked, when he was 14 months old.
By the time he was 20 months old he was asking to use the potty like a "big boy". Before his 2nd birthday he was completely potty-trained, and at the time I totally thought that was because I was an amazing mommy that deserved a "gold star" in all things potty training.
In reality, it was his personality that lended well to being potty-trained early. He was highly motivated by a Potty Chart and daily rewards if he stayed Dry & Clean all day.
Potty Training a Quick Learner
My middle child is a, shy, calm, agreeable, easy-going girl. She loves to please and do what she is told and is always wanting to help mommy with everything. When I was due to have my 3rd child, I had no intention of trying to potty train my daughter before he was born since she had just turned 2.
I vividly remember being hugely pregnant with and planning to go grocery shopping with my daughter one Sunday morning. Before we left she very shyly asked me if she could wear panties that day. We had never talked about potty training, she did not wear Pull-Ups, and she did not sit on the potty regularly.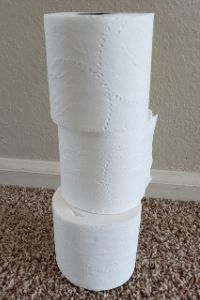 I was surprised she asked, and thought it was the worst possible timing to potty train just weeks before I was about to have a baby.
With serious reservations, I said ok, and she never once had an accident in those panties. She also never wore Pull-ups. She knew she was ready and it was a non-issue.
Of course, again, I was giving myself a huge pat on the back and claiming my next 'mommy potty-training trophy.'
In reality, she's a girl, she just got it, it made sense to her, and she decided she was ready. I got really lucky with her. (She's like this with a lot of things so far, she's just a great kid and easy to be a mom to – she makes me look like I'm doing a good job).
Buy Absorbent Potty Training Underwear
These are the panties that she started in – Gerber Potty Training Pants – and they were wonderful! These training pants have a thicker cotton panel down the very middle with an interlining to catch any liquid before it soaks right through to their clothing.
I loved these training pants and would highly recommend them. They gave me a peace of mind when we were out or traveling in the car. I knew in the worst case scenario, these would help decrease the mess should an accident occur.
WISH PLANNING A PARTY WAS A PIECE OF CAKE?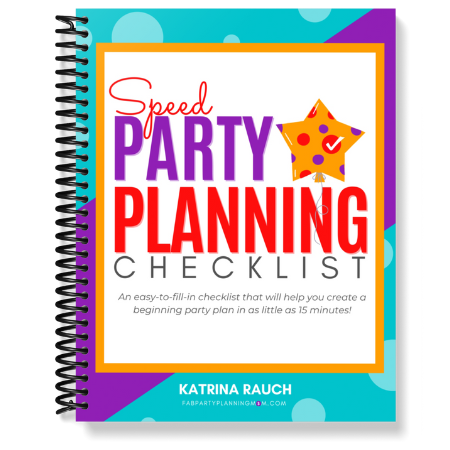 Now it can be! Let me help you begin the planning process with our easy-to-fill-in checklist. Our Speed Party Planning Checklist will help you begin creating a basic party plan in as little as 15 minutes! It's a game-changer - get it FREE for a limited time!
---
Before I move on, I get asked all the time what panties and underwear I recommend. These are the panties for girls and underwear for boys I recommend – Gerber Potty Training Pants. I like them because they have a thicker middle panel of fabric with a very absorbent interlining to protect from any accidents your child might (and will) have as they learn.
---
Serious Potty Training Woes
The story is totally different with my youngest son. He is a very sweet little boy, but full of spice. He goes 100 miles an hour all the time, and would leap tall buildings if he was allowed to. He's very stubborn and loves to throw tantrums anytime he doesn't get his way. He's like fire and ice – all the time.
When he turned 2 he had no idea what the potty was for and didn't care one bit – all he cared about were cars and trains. At the age of 2 and half, I was hoping and praying he would get a clue about the potty, but he still showed no interest at all, cried the day I put the small potty in the bathroom for him (almost like he was scared of it).
Around this time a lot of his little friends were starting to use the potty, he still showed no interest at all. When he turned 3, I was really starting to stress about it. I hated being the mom who still lugged around diapers in my purse and had to change my child who could have a full conversation with me while I was changing him.
Why Can't He Figure Potty Training Out?
It just seemed that if he could have a long conversation with me, then why couldn't he use the potty? I was tired of paying for diapers, I was stressing that he would never be able to go to preschool if he wasn't potty trained, and I worried that he would be stuck in the infant class at church because you have to be potty trained to move up to the bigger kids class – needless to say, I was just over it!
Many of my well-meaning friends and family members would ask me over and over when I was going to get on the ball and get him potty trained. I'll tell you what momma – I chose not to listen to any of them, and here is why. I'm his mother and I know my child best. Period.
I Knew He Was Stubborn
What I knew about my child was that he was stubborn and pushing him to do something was going to make him dig in his heels even more. I also know that he is a very smart child – so trying to bribe him with little gifts, or toys, or candy wasn't going to work (we had tried that for a few weeks and nothing was motivating him).
Thirdly, after having two other kids go down the potty training road, I do know that you have to take into account that their body needs to be ready and so does their mind. The two have to work together in order for potty training to click – and at the age of 3, he just wasn't ready – he just didn't get it.
So, we didn't push him.
We noticed he was starting to put the pieces together when his favorite cousin was visiting for Christmas (his cousin is about 5 months younger) and was already regularly using the potty. For whatever reason, my son really seemed to pay attention and we noticed he started to get embarrassed when his diaper was messy.
It Just Made Sense – Finally!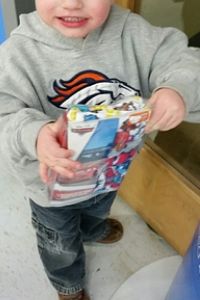 About 3 weeks after his cousin visited, something clicked for him, and he asked me if we could go to the store and buy some Chuggington underwear (his favorite thing in the world) because he was ready to be a "big boy"!
And later that day, we did just that. He picked out his new underwear and it was a done deal. I also had a stash of my Gerber Potty Training Pants as well, because the ones he picked out were fun, but thin and I knew I'd need a back up of some thicker, more absorbent underwear.
I knew he just needed to make up his own mind to do it and as much as I pushed him, he was going to push back.
So we just stopped pushing and removed all the pressure and let him decide. He wore his underwear proudly everyday after that and although he did have a few accidents, he eventually got the hang of it.
Again, I'd recommend Gerber Potty Training Pants – which have a thicker interlining to help with accidents. After he wore his Chuggington underwear for a week – we switched him over to the Gerber Potty Training Pants while he got the hang of potty training. Once he stayed dry and clean for a full week, we continued to use his Chuggington underwear because the accidents were behind us.
We had quite the potty training journey together, but we did survive and we are both better for it.
WISH PLANNING A PARTY WAS A PIECE OF CAKE?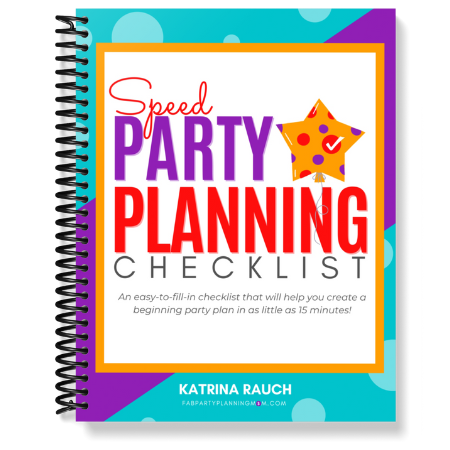 Now it can be! Let me help you begin the planning process with our easy-to-fill-in checklist. Our Speed Party Planning Checklist will help you begin creating a basic party plan in as little as 15 minutes! It's a game-changer - get it FREE for a limited time!
Tips To Survive Potty Training
If you are knee-deep in potty training woes, here are a few tips that helped me get through it:
Don't listen to what anyone else says is the right time for your child to be potty trained.
Listen to your intuition.
Pay attention to your child – after all you know them pretty well.
Don't put any pressure on yourself or your child to be trained by a certain time or date.
Encourage them through the whole process.
Learn to bite your tongue when you are frustrated and they have had an accident.
Find what motivates your child – if it's a toy, stickers, candy, special privilege with mom or dad, etc – and use that to your advantage. The motivation was completely different for all three of my kids.  For my oldest, he loved Hot Wheels cars, if he stayed accident free for a whole day, he was rewarded with a new Hot Wheels car – was just the motivation he needed.  My daughter it was all about the pretty pink panties with little roses on them – simple as that.  For my youngest it was being a "big-boy" like his siblings and getting special "big-boy" privileges such as going to the "big-boy" class a church rather than the nursery with the babies.  For every child it's different, find that motivation and use it.
Once you know what motivates your child, make that "thing" into a reward. Use a potty chart, hang it in your bathroom, and if your child stays Dry & Clean all day, reward them! I found it was best to reward my child daily, instead of weekly, because they would lose motivation if they had to wait too long for the reward. I've made a simple potty chart that you can download by signing up here.
Potty Training Can Be A Long Road
I know the potty training journey can be long and exhausting! Remember to stay calm, try to be kind, find what motivates your child as a reward, and remember to give lots of hugs of encouragement. Learning to potty train a stubborn child is so hard, but chin up!
One day you will look back and can have a party when you get to pass all those unused diapers on to someone else!
Comment below and tell me all about your potty training ups and downs – I'm here to listen and am honored to pray for you. Jump on over to my prayer page and tell me how I can lift you up in prayer during this challenging time in your potty training journey! 
Other Potty Training Posts You Might Like: